The first annual Turkey Trot 5K race/walk in Spartansburg was held Sunday, Nov. 20, hosted by Spartansburg Events.
Event organizer Amanda Slaney said that many people had registered but the snow and cold kept all but 10 away.
One participant — Tyler Slaney — chose to run the 5K and finished with a time of 18:07. The other nine walked the course, which primarily traveled along Clear Lake's East Branch Trail.
Miss Fall PumpkinFest Sydney Elder was on hand to congratulate the runners and walkers on completing the course.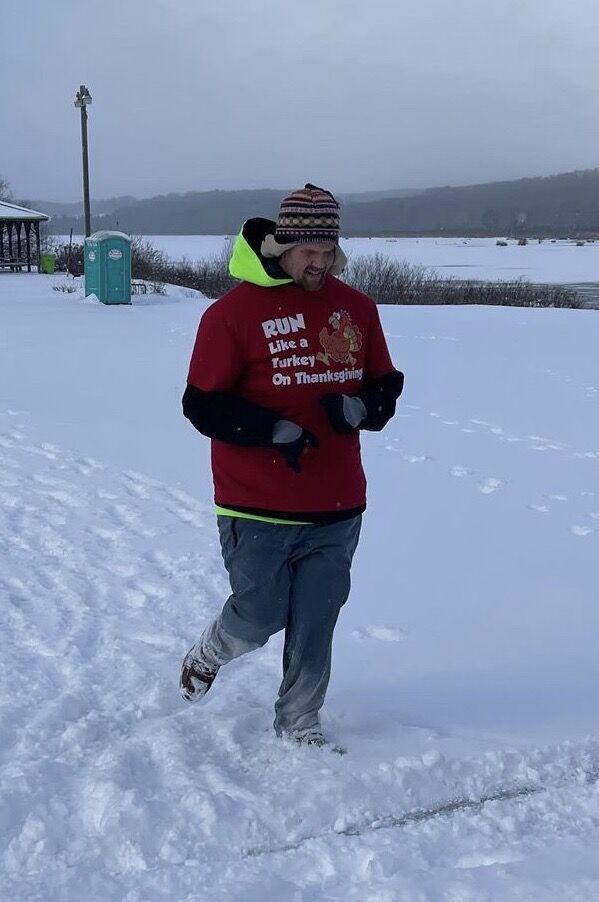 Times for the walkers were as follows: Tim Lindstrom 46:22, Greg Simmonsen 52:26, John Beckman 53:01, Cleve Halcomb 54:13, Laura Beckman 54:13, Steve Spchat 1:41:40, Josh Micksell 1:41:40, Michelle Spchat 1:42:06, Christina Makowski 1:42:06.
Those who registered but were unable to attend should contact Slaney for their race T-shirt at 814-873-1454.