WATERFORD — The Beavers knew they were going to play a physical Fort LeBoeuf team and that it was going to be a dog fight on Tuesday night. 
The Beavers dropped the Region 5 game to the Bison by a final score of 46-33 and fall to 1-1 on the season. Leading the way was junior Nick Brundage with 10 points and 6 rebounds. Brundage was aggressive right out of the gate knowing that Logan Joncas was going to be guarded tough, and he will need to continue his strong play, which will help open up the floor more.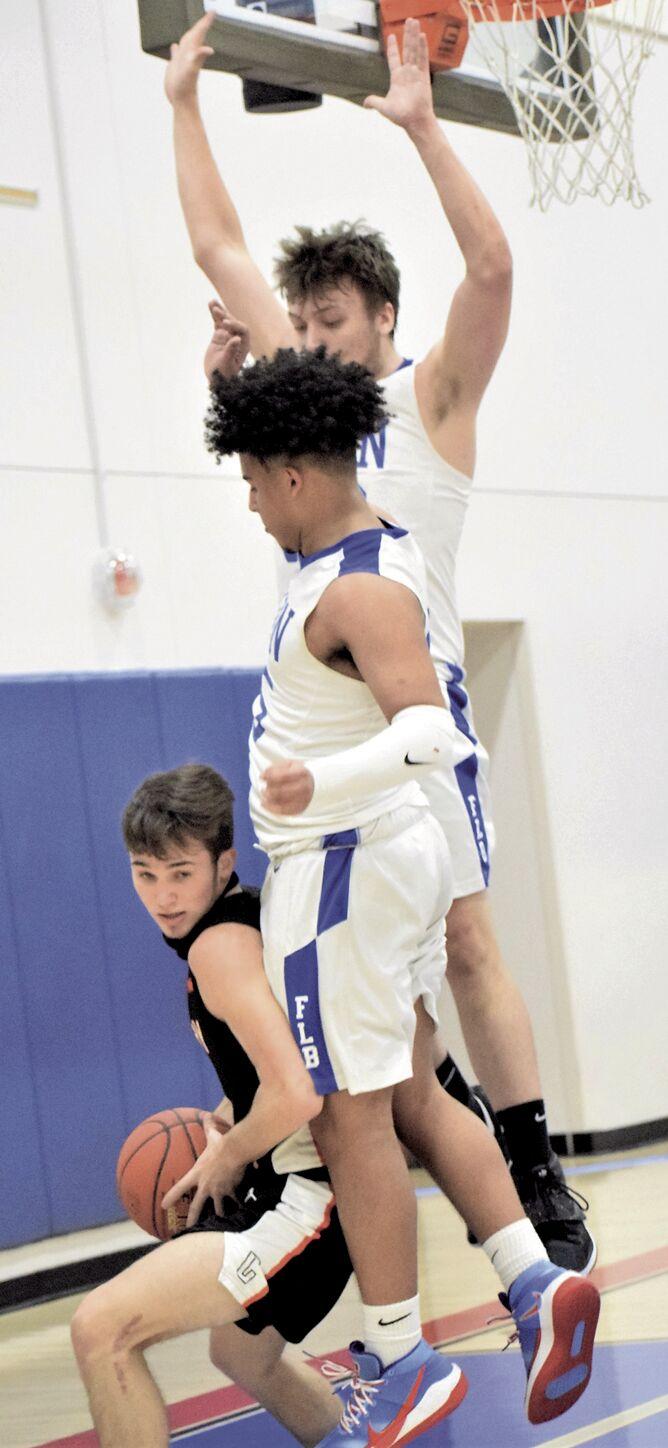 Rylan Smith has impressed a lot of people thus far. Coach Tyler Bailey has been mainly impressed with his ball control and decision making. 
"I told him we needed to see more aggressive play offensively the second half and I thought he put up more shots and learned how to create a little bit tonight," Bailey said. 
"Smith also played LeBoeuf's Brandon Drayer hard in the second half which was great to see."
Joncas finished with a tough six points. He really had to work to get open, but he does not just score for Corry. Joncas really helps open the court up. He plays good defense, and he creates opportunities for others.
After trailing by one at the end of the first quarter, 9-8, the Bison came out and took control in the second quarter of play by outscoring the Beavers 15-7 in the second quarter extending their lead to 22-15 at halftime. 
Corry made some halftime adjustments which really helped defensively, but Corry could not find the bottom of the bucket thanks to a stingy Bison defense forcing the Beavers to take tough shots. Corry would find themselves out scored in the second half 22-18.
"I thought we had a lot of nice little dump offs and we just didn't convert them tonight. What hurt us in the first half near the end of the second quarter were the turnovers. We had too many in a short span which put us in a bigger hole going into halftime," Bailey said. "At one point in the second half, the Beavers were down by 13 points, then went to 1/2/2 and full court diamond press, which was effective. The Beavers were able to crawl back within six points, 38-32 at one point, but couldn't contain Fort LeBoeuf enough and when they did, Corry couldn't capitalize enough on the other end of the court due to a stubborn LeBoeuf defense.
"I thought we gave a very strong effort the entire game and we met the physical aspect. Landen held down the fort and played tough inside," Bailey said. 
Weis had six points and six rebounds and was awarded the Corry Preowned Player of the Game. 
"I like his play inside,'' Bailey said. "He is tough, but he also can get out and run the floor."
Tucker played as well as did Codi Reedy and Markus Lambert. 
"We allowed a total of 46 points, and the 45-point mark defensively has always been our goal to keep teams under," Bailey said. "If we can do that, we know that we will be in any game we play, even if we are struggling offensively like we did tonight. 
"Tonight, we shot 25% from the floor, only making 12 total field goals out of 48 shots. I give credit to a strong defense effort from the Bison and making us take tough shots all night long. 
"This was a great learning experience for our young team. We finally got to see some varsity quickness and physicality, which is hard to replicate in practice."