ORLANDO, Fl. — Corry's girls softball team is not only enjoying sunny Florida, it is enjoying playing softball.
The Lady Beavers started fast and finished strong Monday morning in scoring a 12-1 win over Wausau West of Wisconsin.
"We came out early and took it to them from the start and we played our type of game," said coach Bob Williams. "We forced them to be aggressive and Jill (Williams) pitched one of her best games by controlling the game.
"Her defense responded with a great game as well," he noted. "We still need to fix some little things. We had a great practice after the game."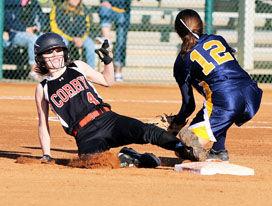 Rachel Dingfelder was outstanding on both sides as she made some great plays on defense and had three hits.
Catcher Emily Zaczkiewicz also had two singles and a double. She drove in three runs, Dingfelder and Lexi Cubero with two RBI.
Cubero, a  freshman, had two hits and scored twice.
Johanna Nordland had a pair of hits and scored twice.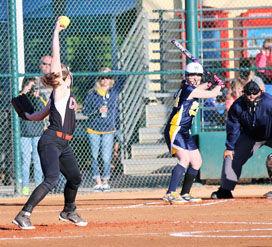 "Whenever you have a great game on the mound, a lot of credit should go to the catcher and Emily Z really got things going with the single to score the first run," said coach Williams.
"We have a ways to go but we are starting to see the work paying off with our offense clicking and Jill really digging in and not giving up runs. We are going to be that team that you don't want to play and we will get better," he claimed.
Corry scored in the first with a single from Dingfelder. After she stole second, Zaczkiewicz drove her home and courtesy runner Autumn Heasley scored from third on a Jill Williams single.
In the second, Cubero had a bunt single and two steals. Then came a double by Dingfelder and she scored on a steal and a passed ball making it 4-0.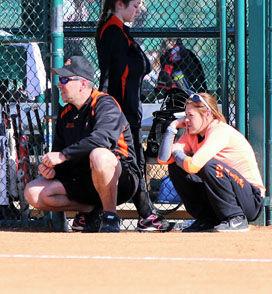 In the third, two walks and an error set up a run-scoring single by Nordland. Then came an RBI single by Dingfelder making it 7-0.
Wausau scored an unearned run in third on two Corry miscues. Jill Williams has not allowed an earned run since the third inning of the opener against Harbor Creek.
Wausau changed pitchers and Corry plated five runs in the seventh to blow it open off RBI hits by Zaczkiewicz, Lawrence and Cubero.
Corry has outscored its opponents 25-6, and 25-1 over the last 11 innings.
Today's schedule has early practice sessions, then a junior varsity game at 4 p.m. versus Montini, Illinois.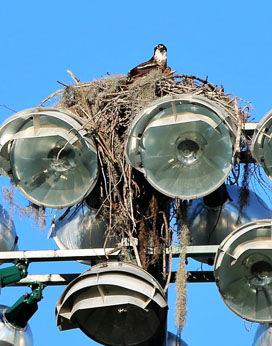 On Wednesday, after batting cage work and practices, Corry has a varsity game at 4 p.m. against IC Catholic Prep from Illinois.
On Thursday and Friday, there's early batting cage and practice, with no games.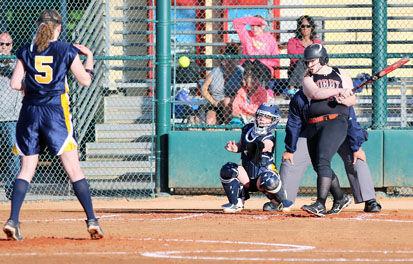 ---
  CORRY (2-0): Dingfelder 3b 5-2-3-2, Lawrence 2b 5-0-1-1, Zaczkiewicz c 5-0-3-3, Heasley cr 0-1-0-0, Street 1b 4-1-1-0, Williams p 3-1-1-1, Merkle lf 3-1-1-0, Nordland dp 4-2-2-1,Volk rf 3-1-0-0, Cubero cf 3-2-2-2, Kurelowech Fl-ss 0-0-0-0. Totals 35-12-14-10.
  WAUSUA WEST (0-1): Trell 1b 3-0-1-0, Brown rf 4-0-0-0, Hack 3b-p 4-0-1-0, Kettner c 4-0-1-0, Mataczynski ss 2-0-0-0, Shilling cf 3-0-0-0, Mrotek lf 3-0-1-0, Weise 2b 3-0-0-0,  J.Mataczynski dp 3-1-0-0. Winteroff Fl-p 0-0-0-0. Totals 35-12-14-10.
Corry Varsity    223   000   5  —  12  14   3
Wausau West    001   000   0  —   1    4   2
  2b-Zaczkiewicz (C), Dingfelder (C). 3b- none. HR-none. IP-H-R-ER-BB-SO: C- Williams (WP) 7-3-1-0-3-7.  W- Winteroff (LP) 5-8-7-7-2-2. Hack2-6-5-6-2-0