WARREN — What started out like a shootout turned into a Warren win over Corry in Friday's nonregion football game at War Memorial Field.
The host Dragons came up with several big plays winning 47-28 in evening their record at 4-4, dropping the visiting Beavers to 3-5.
Warren jumped ahead 12-0 on Ethan Benedict's short touchdown run and a 78-yard punt return by speedy Ryan Arnold.
Corry got back in it as a couple of receivers tallied their first TDs. Trey Redrup caught a 5-yard scoring pass from Nate Lesher at 3:12 of the long first quarter.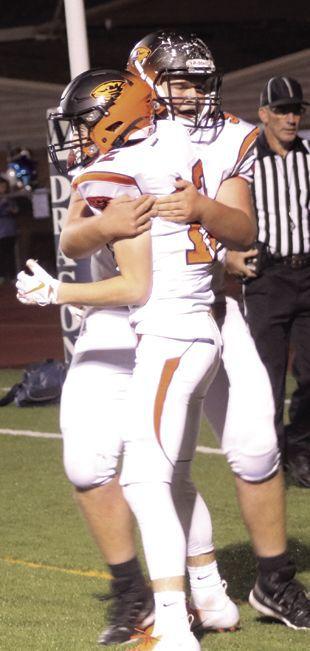 After Warren sophomore quarterback Micah Passmore raced 57 yards for six points and an 18-7 lead, Corry countered as Lesher hooked up with Sammy Fisher on a 69-yard touchdown pass and it was 18-14 with 2:11 in period on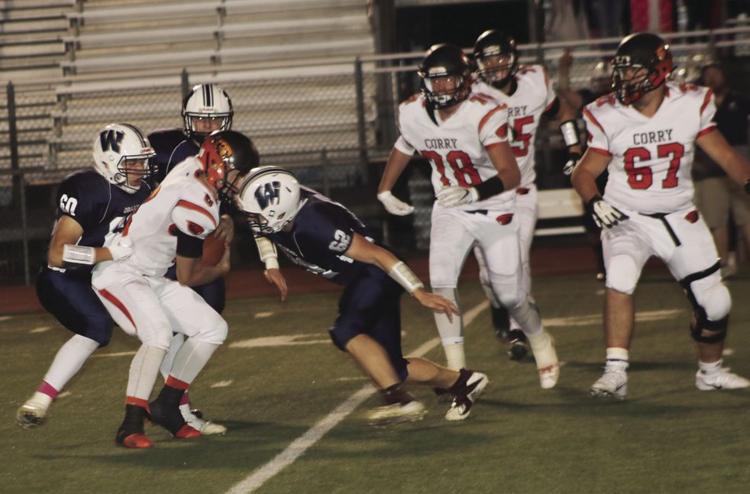 But Warren scored twice more in the first half. Passmore scored the touchdown and the 2-pointer.
James Swanson ran in from 11 yards out at 1:11 and the Dragons led 32-14.
Corry tried to get one score back as Lesher hit a jumping Fisher for 23 yards and Eli Carey hauled in a 21-yard pass to the Warren 11. However, Carey suffered an injury and was on the field for several minutes before being taken to the locker room.
The Beavers had four plays and a fourth-down at the 10 with a throw to Nick Lapinski going high and Corry was down by 18 points at the intermission.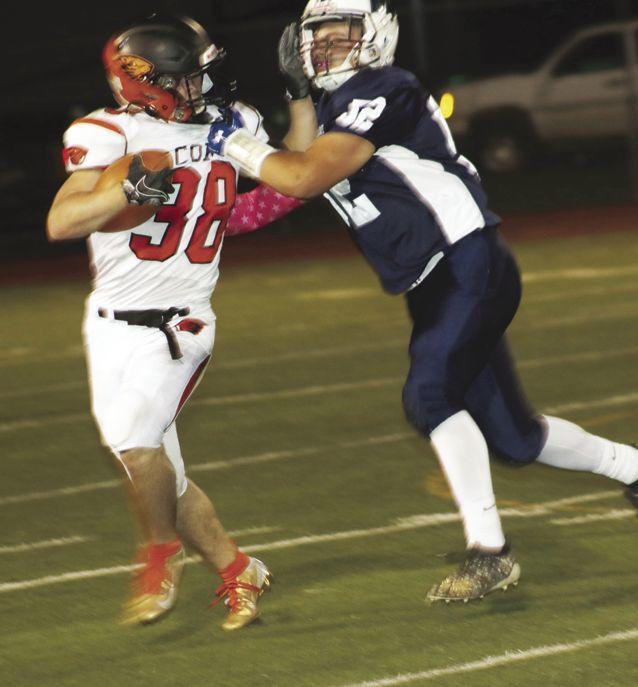 After stopping Corry, Warren took a 40-18 lead as Alex Anderson caught a 22-yard pass from Passmore and a 2-point PAT from Arnold.
Early in the final stanza, Landen Weis ran in from the 1 cutting the gap to 40-20.
After Warren scored again, Weis closed out the scoring with a 1-yard run and the 2-pointer.
Corry closes out the regular season with a tough task this coming Friday at undefeated Harbor Creek.
There may be a 10th game added, perhaps with Fort LeBoeuf, if the Beavers do not compete in the District 10 playoffs.
• No statistics available.