MILLCREEK — Union City graduate Gavin Henry has been in the spotlight many times in his memorable athletic career.
The all-state wrestler and all-star running back capped his outstanding accomplishments with a standout effort in Friday night's 81st Save-An-Eye Football Game.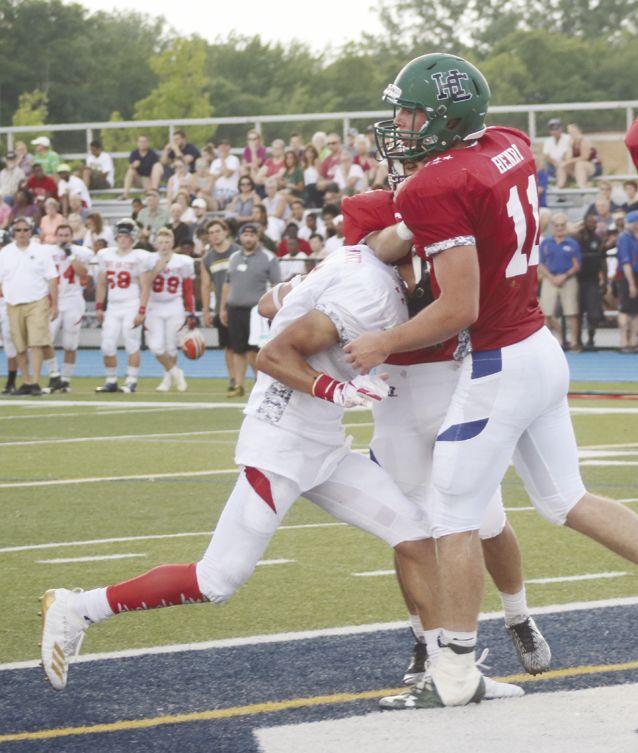 Henry, who is headed to Davidson on a wrestling scholarship, frosted his award-winning cake scoring two touchdowns and leading the County to a 23-13 win at McDowell's Gus Anderson Field.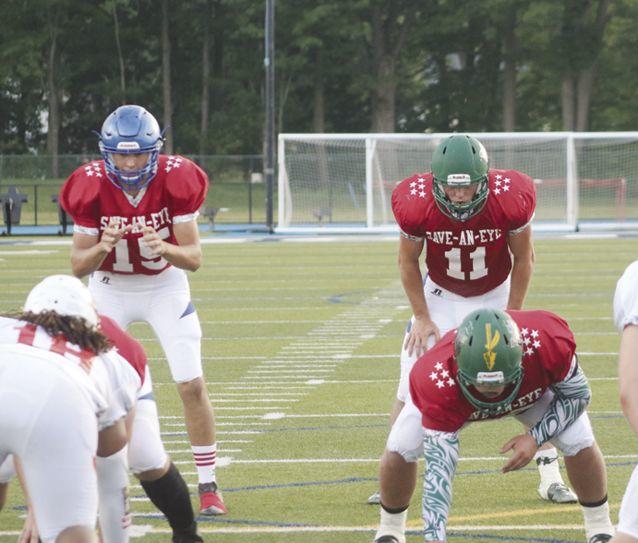 Henry's first touchdown was set up by a 49-yard pass reception by Corry's Tyler Jackson.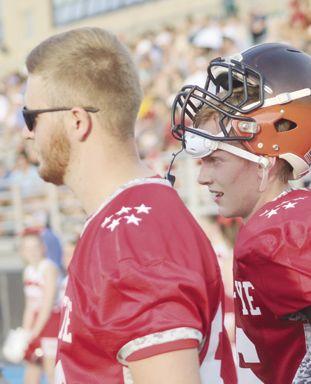 Tied at 7-7 early in the second quarter, the County took the lead on Henry's 3-yard blast up the middle (see photo).
In the fourth period, Henry capped an 18-play, 70-yard drive with a 1-yard TD putting the County up 22-7.
Henry wound up with 66 net yards rushing off 13 carries, a 5.1 average. His long run went for 19 yards.
Henry also caught a 12-yard pass from Cathedral Prep quarterback Regan Schleicher who went 6 for 19 for 135 yards.
Union City lineman Matt Long had four solo tackles and one assist for five stops, Henry credited with one solo and two assisted tackles.
UC's Miles Parker played wide receiver while Corry's Elijah Eckonen played defensive back. Beaver Isaac Keeler was on the sideline but unable to play due to injury.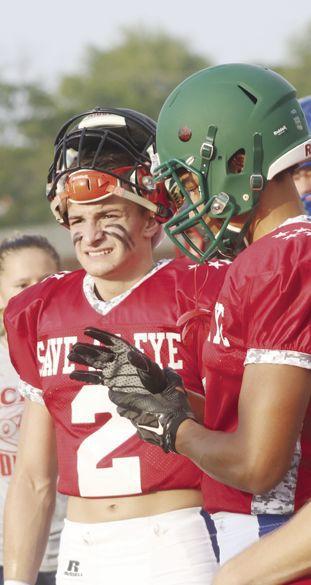 The County finished with 14 first downs to seven for the Metro and held an edge in total yards 283-224 and in time of possession at 28:18 to 19:42.
Metro    7  0  0  6   —  13
County    7  9  0  7   —  23
C — Skyler Neely 26 pass from Regan Schleicher (Luke Dillen kick)
M — Tajan Carr 71 pass from Michael Krafty (Jason Bratt kick)
C — Gavin Henry 3 run (kick blocked)
C — Gavin Henry 1 run (Dillen kick)
M — Carr 70 pass from Krafty (run failed)