Rec volleyball players Corry's recreation volleyball program ran for seven weeks in January and February and concluded with both a parent night and a scrimmage.
At top, in front from the left, are Cole Halfast, Mercedes Cubero, Callie Breauchy and Jordyn Watrous. The middle are Morgan VanderSchaaff, Grace Allen, Amira Al-Shaher, Baylee Kuzma and Regan Kemp.
In back are Maci Kemp, Finley Mitchell, Lauren Brundage, Tyler Sproveri and Madisyn Leofsky.
At bottom, in front from left are Julia Brenner, Leah Mitchell, Alison Yetzer, Naomi Brown and Koda Kuzma. In back are Liz Colwell, Addie Amy, Maddie Goodwill, Emma Fiscus and Raquel Diaz.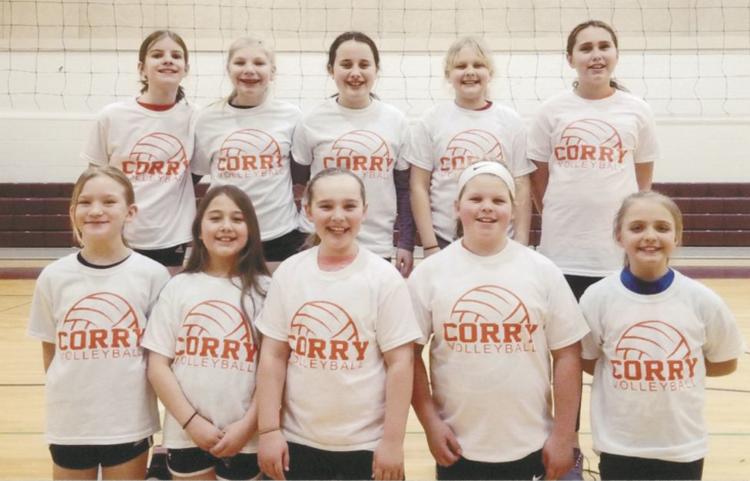 Missing from photos are Madison Deutsch, Shawntel Dyne, Emily Goss, Ava Hallberg, Marleigh Martin, Taylor Martin, Haley Mumau, Teaghanne Murdock, Dani Salusky, Adalyn Scouten, Kate Slocum, Brynley Watrous and Alea Wisniewski.