Corry's girls basketball team hosted Iroquois — featuring the Meola sisters (Angelina, Desiree and Jasmine) — in a scrimmage on Saturday morning. At top, The Lady Beavers combine to play defense. From left to right are Miranda Nickerson (33), Rachel Brady, Taylor Elchynski and Skylar Riedel.
Below, Tessa Graham leads a fast break with Elcyhnski (11) at her side.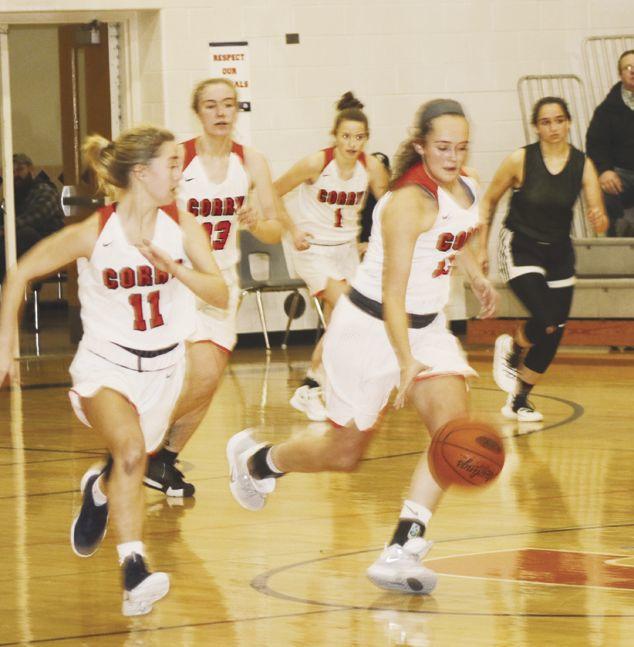 At lower right, Elchynski save a ball from going out of bounds. CAHS opens the regular season on Tuesday, Dec. 10, at home versus Seneca.