For years, the Union City softball team has sometimes been called "Jerry's Kids" after its head coach, Jerry VanZandt.
The Lady Bears also might be called "Sister Act."
That's because two sets of sisters have been major players in the team's success this season.
Eliza and Cathryn Reynolds, plus Emylee and Cyaira Zielinski, have been stalwarts helping the team to a 21-1 record.
Union City plays Laurel (18-1) today at 2 p.m. at Slippery Rock University in the PIAA Class 2A Quarterfinals. The winner moves into Monday's state semifinals.
UC is coming off a 9-0 win over D-9 champ Moniteau, a game in which Abby Tingley pitched a perfect game until she gave up a hit with two outs in the seventh. Senior Eliza Reynolds, an all-star basketball player, drove in three runs and scored three times. Cathryn Reynolds scored twice as did Emylee Zielinski while Cyaira Zielinski drove in two as did Sydney Gilbert.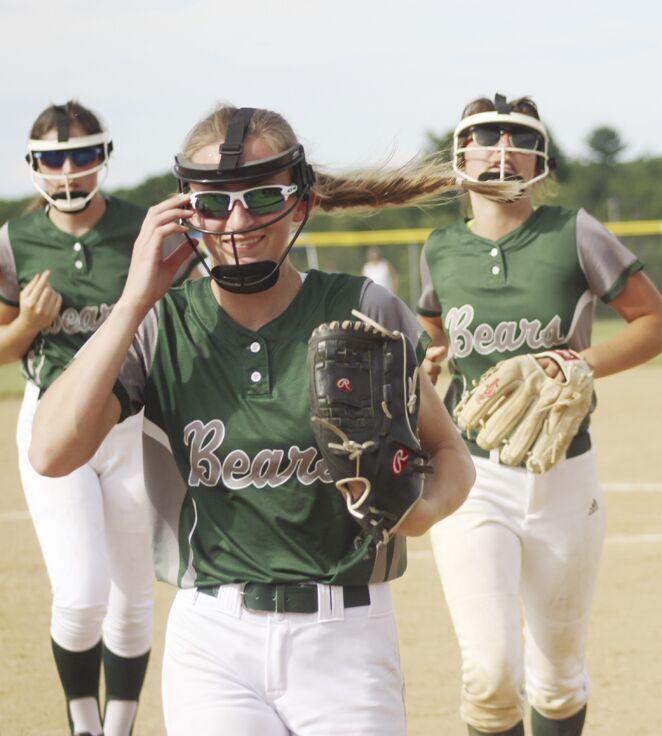 For the season, Tingley is 21-1 with ERA of 0.79 with 184 strikeouts and just 14 walks in 124 innings. No other Bear has thrown a pitch this year.
At the plate, Union City is batting .420 as a team with 15 home runs. Eliza Reynolds and Cyaira Zielinski both have three HRs while Gilbert, Tingley, Lucy Higley and Sophia Messenger each have two.
Gilbert leads the squad with 34 runs batted in, one more than Eliza Reynolds and Cyaira Zielinski. Emylee Zielinski has 27 RBI, Higley with 20.
Kam Bowersox-Gates has four triples and 10 stolen bases, Cyaira Zielinski also with 10 swipes.
Eliza Reynolds is batting .536, Gilbert .500, Tingley .471, Emylee Zielinski .459 and Cathryn Reynolds .457. Eliza Reynolds leads with 42 runs scored while Gates-Bowersox and Emylee Zielinski have crossed the plate 33 times.
In the field, UC has a team percentage of .981 with just nine total errors. Fielding 1.000 are Cathryn Reynolds, Higley, catcher Jordyn Brozell, Tingley, Gates-Bowersox and Gilbert.
"They have hitters, no doubt," said assistant coach Mike Schrecengost. "They have a 6-foot pitcher who throws hard, but does walk people. She has a good rise ball.
"They are a young team with just two seniors, they do well in District 7 but not so well at the state level," he noted. "We may want to play small ball."
That means bunting, but avoiding the high pitches.
"We are the more athletic team, we have more speed," claimed Schrecengost.
Laurel was a 6-0 winner over Frazier in Monday's game that was delayed 95 minutes by rain.
Grace Kissick (5-0) went the distance, allowing five hits and no walks with seven strikeouts.
Kaylee Withrown went 2 for 4 with two RBI while Franklyn Duddy and Addie Deal each had two hits. 
Laurel rolled to a 15-4 win over Frazier in the WPIAL semifinals. Autumn Boyd pitched that game but coach Frank Duddy elected for a change at pitcher for the state playoff matchup.
Prior to the 2A game, there's a 1A game at noon featuring Cambridge Springs against West Greene.