Tuesday was the final home game for Corry's girls soccer team as the Lady Beavers hosted Harbor Creek.
"No the scoreboard won't tell the story, the girls really did play a great game, unfortunately we lost 7-0," said coach Brendan Boucher.
Baylee Smith made her debut as keeper and was outstanding.
"She played great, she will be the starting goalie moving forward," Boucher stated.
The Lady Beavers had 14 shots on net.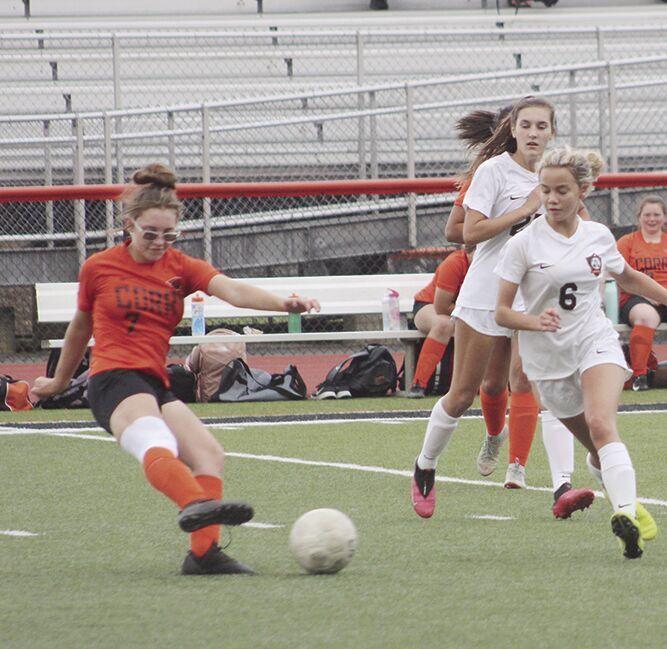 "And a lot of them were good ones," noted Boucher. "Unfortunately we had some bad bounces and Harbor Creek's goalie made some really good saves.
"We also fell victim to some really bad calls that swung the favor of Tuesday's game to Harbor Creek. I'm not one to complain about officiating but it definitely hurt us.
"Thursday night we take on Titusville who we beat 5-0 earlier in the season," said Boucher. "So we will shake this one off and get ready for the next one."