It was a season to remember for the Corry wrestlers and for Union City senior Marshall VanTassel.
The Beavers not only won the Region 3 team title, they finished third in the District 10 Team Duals and advanced to the state meet in Hershey.
Individually, UC's VanTassel battled through a knee injury to finish fifth in the state in Class AA at 195 pounds.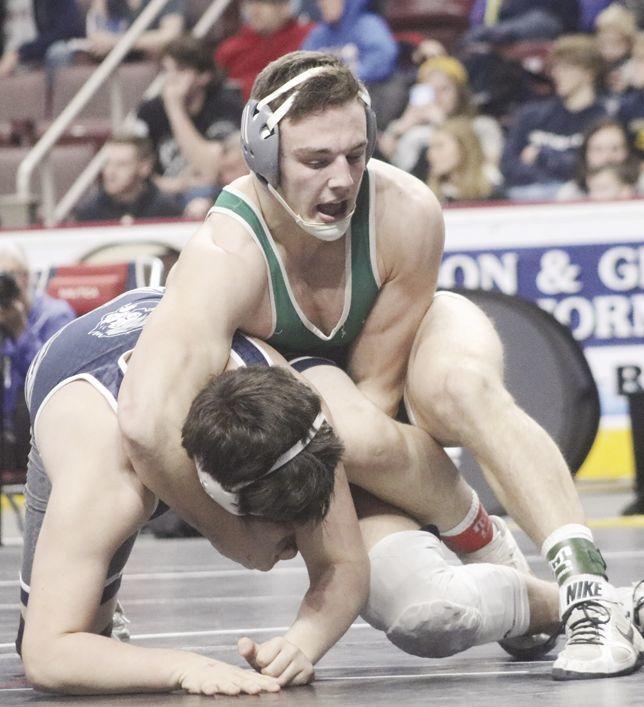 Beaver junior Lucas Munsee (106) wound up with the eighth-place medal in Hershey after finishing with 44 wins, one shy of tying the Corry all-time record.
Both VanTassel and Munsee were named to the All-District 10 second team. Union City native Jacob VanDee, a sophomore at Cathedral Prep, was one of four Ramblers on the first team. Reynolds also had four wrestlers on the dream team.
In Region 3, Munsee was one of four Beavers named to the first team. Joining him was senior Matt Petrilla (182), cousins Kayden Reyda (113) and Xavier Reyda (185).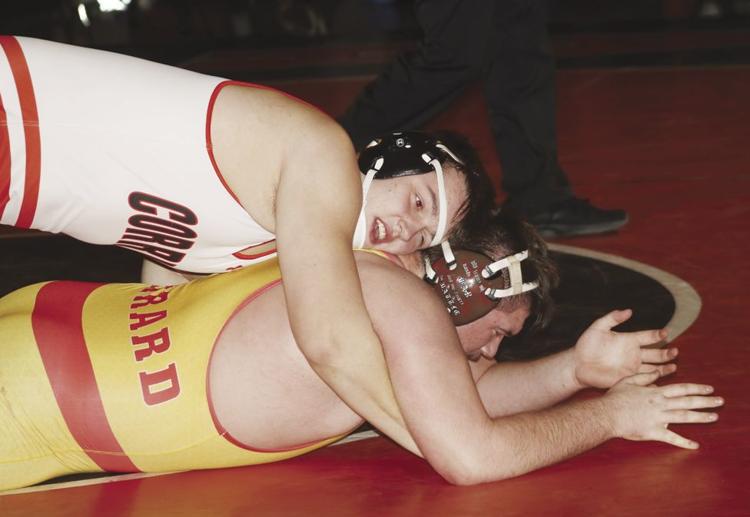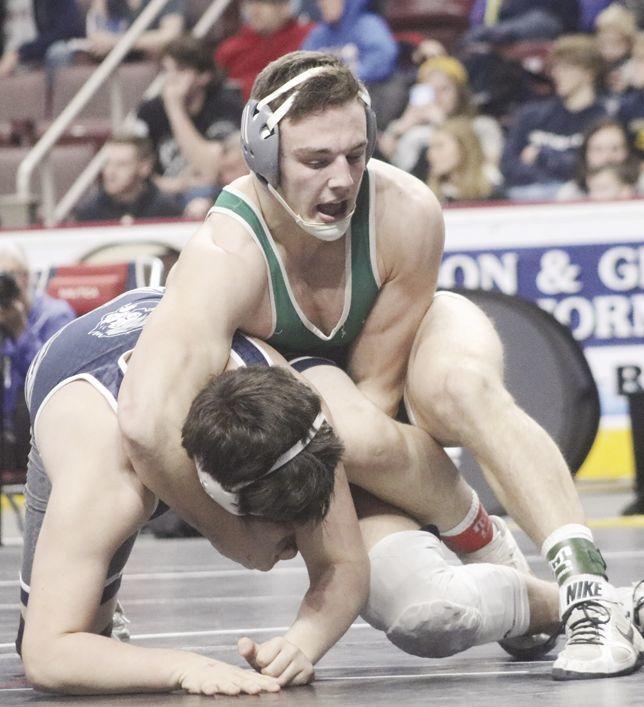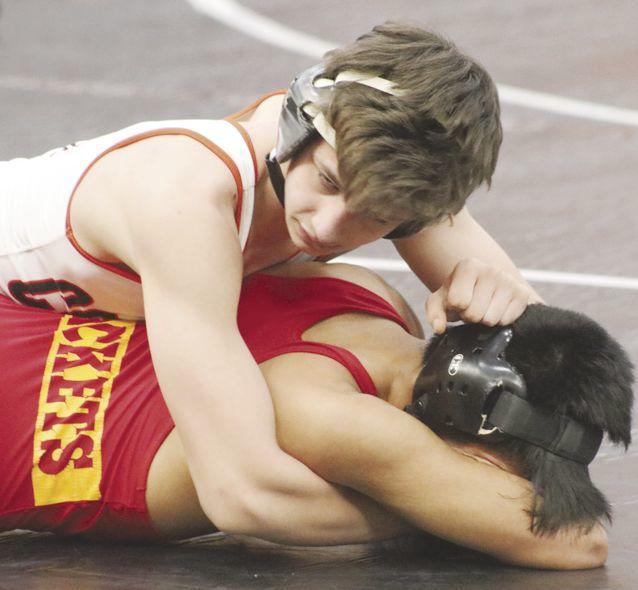 UC's VanTassel was on the first team at 195. VanTassel was sixth in the district when he suffered a knee injury in the semifinals. But he battled through districts and regionals to make it to states.
Making the region second team from Corry were senior Nick Lapinski (145), Dylan Gourley (160) and Hayden Linkerhof (195). UC regional qualifier Nick Kaday (170) also was on the second team.
The Region 3 wrestler of the year was state runner-up Kenny Kiser of Saegertown.
106: Lucas Munsee, jr., Corry
113: Kayden Reyda, so., Corry
120: Logan Jaquay, sr., Eisenhower
126: Alex Kightliner, sr., Saegertown
132: Jaden Reagle, jr., Saegertown
138: Kenny Kiser, sr., Saegertown
145: Justin Boozer, sr., Cochranton
152: Stetson Boozer, so., Cochranton
160: Landon Caldwell, so., Saegertown
170: Eli Mosconi, jr., Cambridge Springs
182: Matt Petrilla, sr., Corry
195: Marshall VanTassel, sr., Union City
220: Joey King, jr., Maplewood
285: Xavier Reyda, so., Corry
SECOND TEAM
106: Owen Hershelman, so., Saegertown
113: none
120: Jack Martinec, so., Cochranton
126: Shane Peterson, sr., Cochranton
132: Stephen Martinec, so., Cochranton
138: Ayden Miller, jr., Cambridge Springs
145: Nick Lapinski, sr., Corry
152: none
160: Dylan Gourley, jr., Corry
170: Nick Kaday, jr., Union City
182: J.D. McFadden, sr., Maplewood
195: Hayden Linkerhof, so., Corry
220: Cael Black, so., Eisenhower
285: Canyon Smith, sr., Saegertown
Region champion — Corry
Wrestler of year — Kenny Kiser, Saegertown