The UC ICE 12U softball team was among the competitors at the Union City Summer Freeze Tournament last weekend.
Above, Alyssa Tingley of UC ICE is about to fire one towards home plate last Saturday.
UC's Shaelynn Kent (5) is about to score during action last Saturday at the Union City Little League Complex.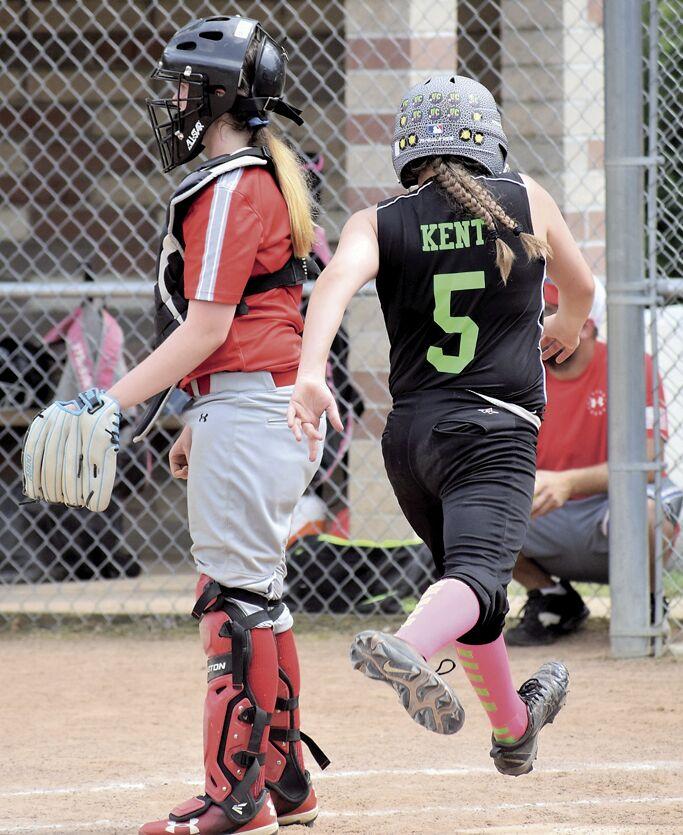 UC ICE catcher Mallory Hammill has the ball and was waiting for the runner coming home. She made an easy tag for an out.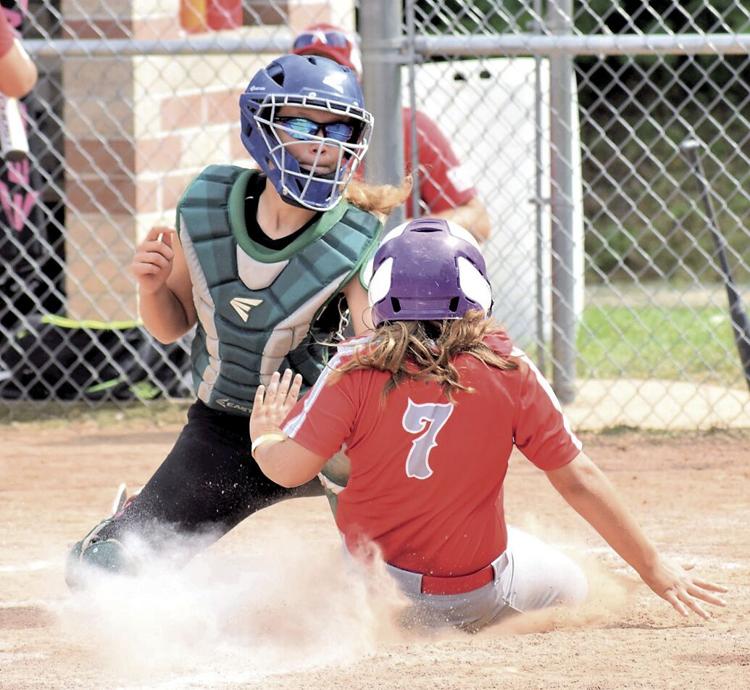 UC ICE's Cheyenne Cummings (4) scores against the Rattlers. The ICE won convincingly over the Rattlers.