HARBORCREEK — For three innings, Corry's Junior all-star baseball team hung with Harborcreek.
Corry, who lost 9-3 to Harborcreek earlier in the District 3 Tournament, struggled on defense in the fourth inning and dropped a 6-0 decision to settle for second place.
Harborcreek's Brady Rocco pitched five innings allowing just a single to Nathan James. He struck out seven and walked one.
Ryan Vaughn pitched two hitless innings with one strikeout.
James took the loss. He went six innings charged with five hits, six runs — one earned and three walks. He fanned three.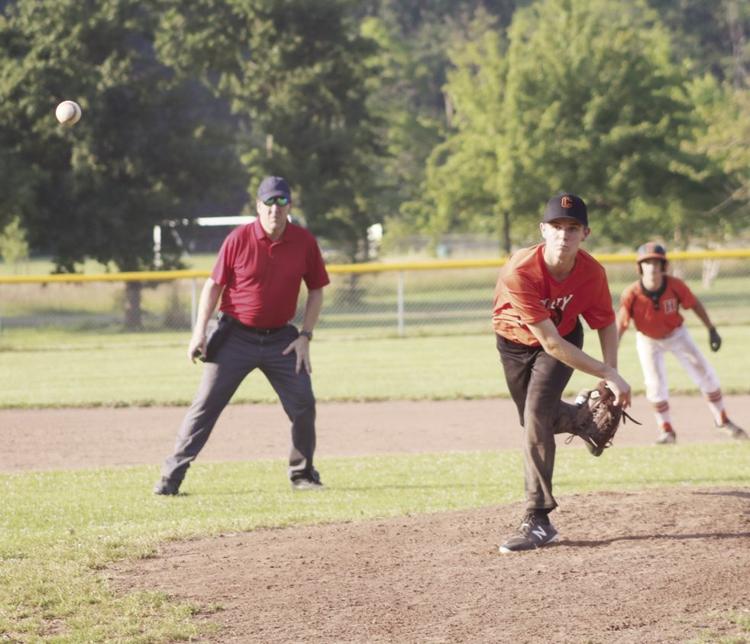 Harborcreek scored a run in the third to snap a scoreless tie.
In the fourth, Corry faltered on defense. With runners on first and third, as the Harborcreek runner stole second Corry catcher Jon Albers fired the ball back to James hoping to catch the runner off third.
It worked almost perfectly.
However, as Corry caught the runner in a rundown between third and home, the ball was thrown away at third base. Both runners scored easily making it 3-0.
Then came two errors on routine plays, a dropped pop up and missed grounder.
Ryan Vaughn then blasted a triple making it 5-0. He scored on a wild pitch.
Vaughn wound up with two doubles and a triple. Jake Manendo and Jordan Irwin had singles and scored once.
Harborcreek now advances to sections at French Creek Valley Mid-east. That starts on July 16.
Corry Jrs. 000 000 0 — 0 1
Harborcreek 001 500 x — 6 5
2b-Ryan Vaughn (H) 2. 3b-Vaughn. WP-Brady Rocco. LP-Nathan James.
All games at Bracken Field
LeBoeuf 12, Harborcreek 2, 4 innings
LeBoeuf vs. Harborcreek, 6 p.m.
Juniors Boys at Harborcreek
D-10 St. Marys 9, D-1 Cochranton 1
St. Marys vs. D-3 Northwestern
Losers from Wed. and Thurs.
Junior American Legion Tournament
Corry 10, Conneaut 0, 5 innings
Region 8 at St. Marys July 19-20