Corry's Junior American Legion baseball team was in action on Friday after playing at North East on Wednesday. At top is coach John Brundage taking with his son Nick (35).
Below is Caleb Marrs avoiding a close pitch.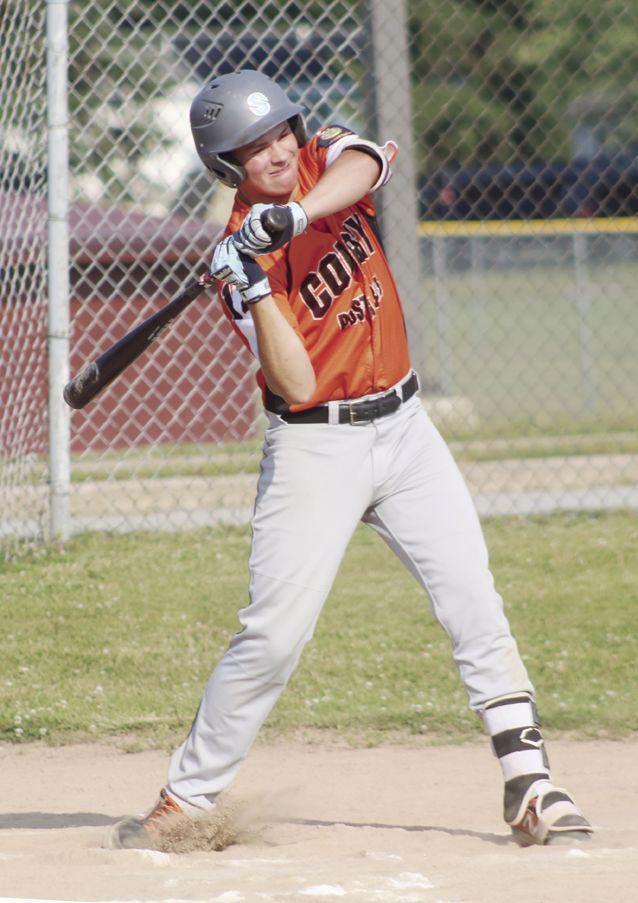 Below are the players in a huddle.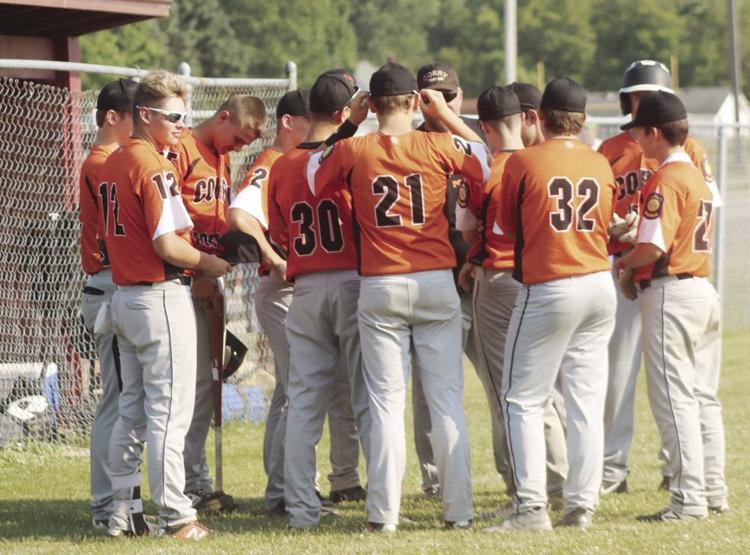 Union City played several games in the District 3 Minor boys baseball tournament at Bracken Field. Here, coach Kris Fox watches his son, Cooper, warm up on the mound.