The Elks Club remains the Little League Major baseball champions.
Elks retained its crown and 13th title with Wednesday's 18-7 win over the Moose, sweeping the best-of-three finals 2 games to 0.
"All the pieces fell in place, I learned a lot from coach (John) Bracken," claimed Elks longtime coach Brian Patten.
The Elks strategy was simple. By using the fake bunt, they stole second base over and over again.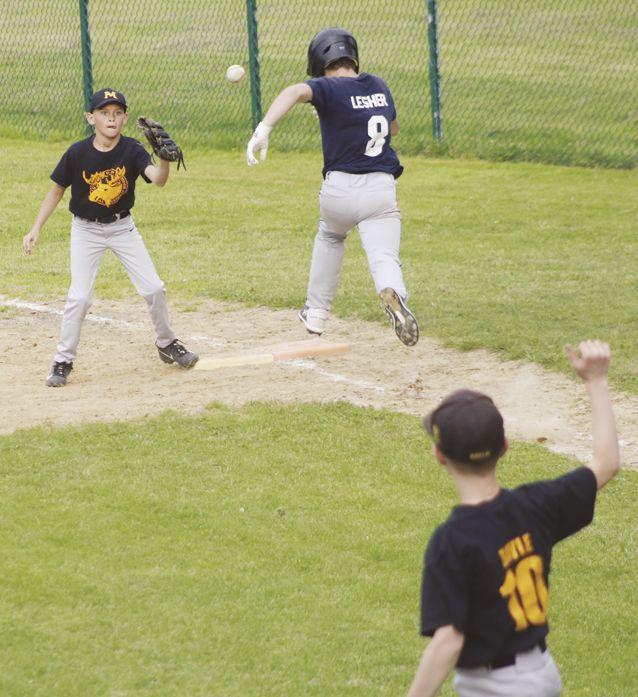 "They were charging hard from first and third so that's what we did," Patten pointed out.
A pair of five-run innings put the Elks in command.
Elks led 2-0 after two innings. In the third, there was an error and Cody Proper's single. After two outs, came an error, then singles by Ethan Gould and Landon Deane for a 7-0 lead.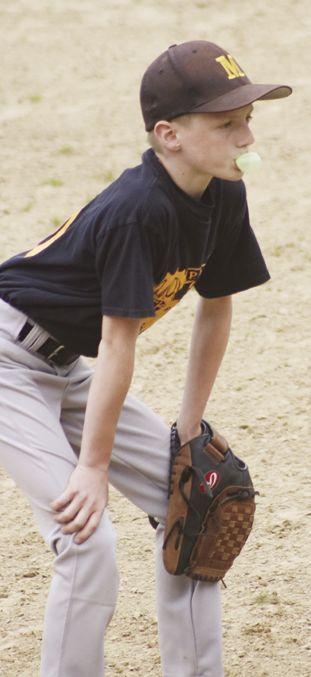 Moose plated three runs as Isaiah Bayle, Roo Hellyer and Nolan Carey scored.
Elks came back with five more runs in the fourth. Jones, Nick Lesher and Proper scored, Jakobe Petachi with an RBI double.
Elks went up 15-3 in the fifth as Petachi followed Proper's double with a two-run homer.
Moose would not quit, scoring three runs to keep the game going. Tucker Jackson, Aiden Trask and Carson Braswell crossed the pay station.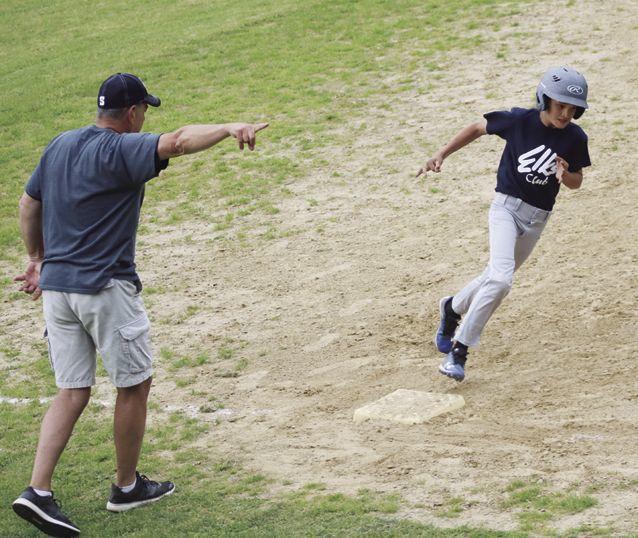 Elks scored three more in the sixth as Proper collected his third hit of the game,.
Jackson Jones, a 9-year-old, also had three hits and scored four runs. Proper scored five times.
Jackson Dyne and Gould had two hits, along with Petachi.
Carson Bidwell had two hits for the Moose, who won the championship in 2017. Trask scored three runs, Jackson two.
Jones was the starting pitcher and winner for the Elks. He allowed three hits and four walks with four strikeouts.
Gould relieved and gave up four runs and two hits.
Carey started for Moose and four innings plus, charged with nine runs and six hits. He fanned seven. Hellyer also gave up nine runs while striking out five.
"I want to thank umpire Lonnie Peterson and the others for doing a great job all year, that strong experience really helps," concluded coach Patten.
Elks Club 115 533 — 18 14
2b-Cody Proper (E), Jakobe Petachi (E). HR-Petachi (E). WP-Jackson Jones. LP-Nolan Carey.