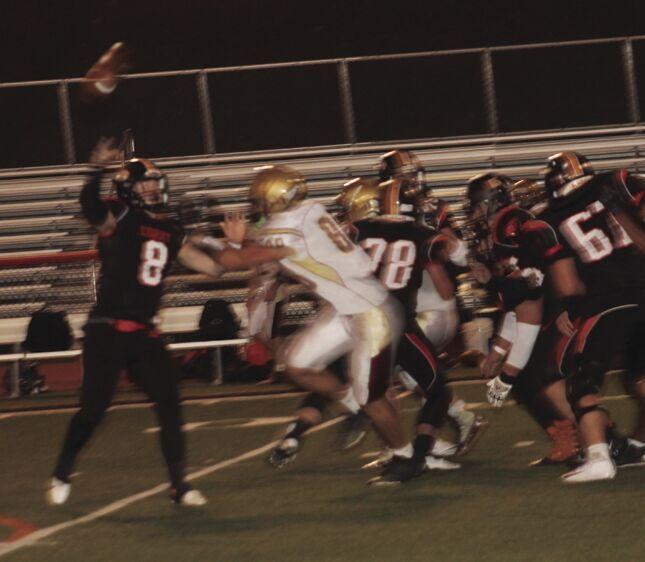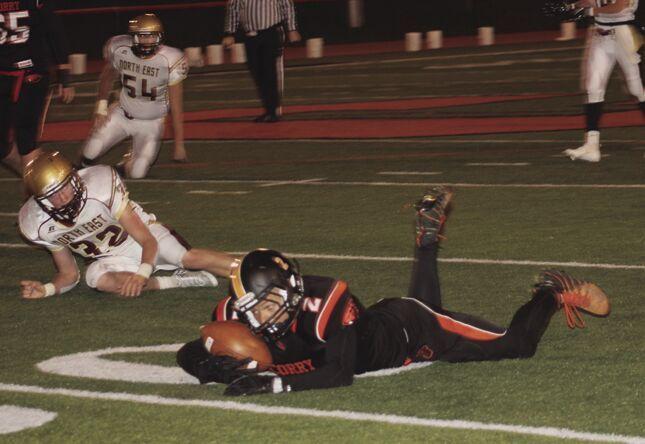 There was no playoff berth on the line in Friday's Region 6 football finale.
But both Corry and North East played like it at Sheen Field.
It was a back-and-forth contest that for the second time this season went to double overtime.
In the end, senior Landen Weis would not be denied. He scored five touchdowns and all 14 points in the extra sessions as Corry pulled off the dramatic victory, 42-34.
That leaves the Beavers with a final region record of 2-4.
Every play proved important on a crisp but rain-free night as the Corry offensive line, led by Cole Nickerson, was outstanding.
The first meeting in North East went to Corry 13-10 in one overtime.
The game started with Grapepicker Seth Fuller returning the opening kickoff 99 1/2 yards for touchdown. Down 6-0, Corry took its first lead on Sammy Fisher's touchdown catch from Nate Lesher and a PAT kick by Steel Fuller.
NE's Fuller caught a TD pass and 2-pointer for a 14-7 lead at the half.
Both teams scored 14 points in period three, Weis running 68 yards for his first TD and the 67 yards after catching a Lesher pass.
Down 28-21, it was scoring on another long run and Fuller hitting the PAT as it was tied at 28 at the end of regulation.
In the first overtime, Seth Fuller caught a fourth-down TD pass but the 2-point try was a pass that Fisher intercepted.
On Corry's do-or-die fourth-down run, Weis pushed himself into the end zone to tie it. But the extra point kick failed.
In the second OT, on Corry's first play, Weis again would not be denied as he scored from the 10. He then tacked on the 2-pointer for an eight-point lead.
North East tried four passes and Corry's defense was up to the test and the hard-fought victory belonged to the orange and black. 
Weis wound up with 257 yards rushing on 35 carries and caught two passes for 72 yards.
Lesher was 9 of 22 passing for 172 yards, Fisher with six catches good for 91 yards.
Ethyn Allen led the defense with 12 tackles, two for losses including one sack.
Corry opted out of the District 10 playoffs prior to Friday's game.
That means the Beavers have three non-region games left. There are two home games with Warren and then Girard, finishing up at Fairview.
North East   6  8  14   0   6  0 —  34
Corry           0  7  14   7   6  8 — 42
NE-Seth Fuller 99 kickoff return (kick failed)
C-Sam Fisher 13 pass from Nate Lesher (Steel Fuller kick)
NE-Se.Fuller 57 pass from Jackson Humes (Fuller pass from Humes)
------
C-Landen Weis 68 run (St. Fuller kick)
NE-Se.Fuller 10 run (Keyen Skrekla pass from Humes)
C-Weis 67 pass from Lesher (St.Fuller kick)
NE-Se. Fuller 90 kickoff return (run failed)
C-Landen Weis 23 run (St. Fuller kick)
------
NE-Se.Fuller 1 pass from Humes (pass intercepted)
C-Landen Weis 4 run (kick failed)
C-Landen Weis 10 run (Weis run)