St. Marys edged Northwestern 2-1 in Thursday night's Section 1 Minor girls all-star action in Columbus. Both pitchers threw one-hitters. At top is St. Marys Avery Eckles.
Below, Northwestern's Zoey Johnson tags out Romanic at the plate.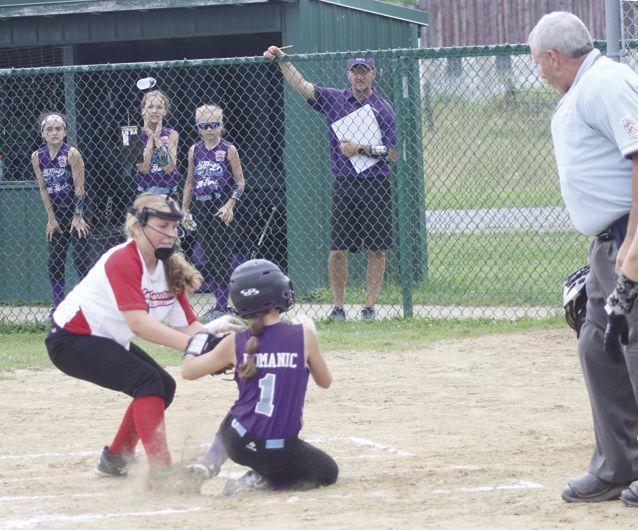 Below, a St. Marys runner steals second and later scored in the first inning. SM scored in the first and third innings, NW in the fifth. Tonight at 6 p.m., Northwestern plays Cochranton in an elimination game.