NORTH EAST — Corry's Junior American Legion baseball team is in a familiar spot after Wednesday's 4-2 loss to Wesleyville.
"We will be ready to climb back through the loser's bracket like we did last year," claimed coach Mike Soprano.
"We had six hits but just couldn't manage to have more than one hit in an inning except for when we scored in the top of the sixth," he stated. "We never let Wesleyville put up more than one run in an inning which shows that our pitchers fought through each inning and didn't give up.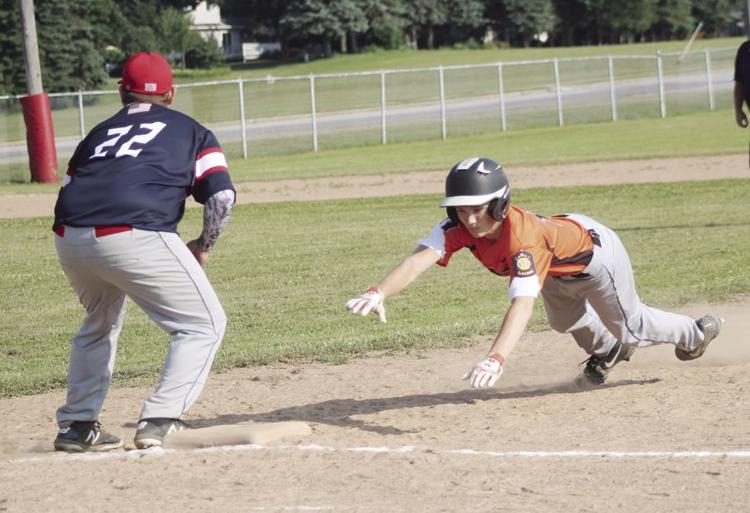 "We had runners on first and second in the top of the seventh with two outs and Caleb Marrs crushed a ball to right center. But the centerfielder made a heck of a play to end the game," Soprano admitted. "We would've tied the game on that hit.
"A few times in this game we hit the ball right to someone or just foul, and those made a big impact to the game," he said.
Corry tied the game at 1 in the second inning after Max Riimdzius singled Lucas Dyne to third and he scored on an error by the pitcher.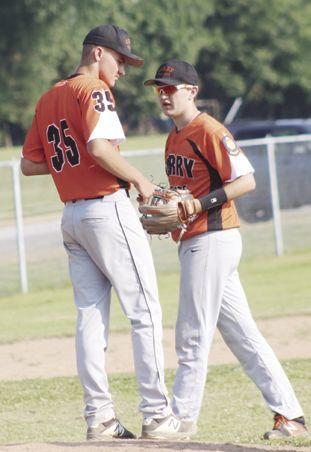 Rimdzius went 2 for 3, Dyne with an RBI single in the sixth.
Nate Lesher, Nick Brundage and Logan Joncas all had singles.
Brundage was the starting pitcher, relieved by Marrs and then Dyne.
Corry begins loser's bracket play on Friday at Saegertown. If they win, there's a doubleheader scheduled on Saturday.
Corry Post 365 010 001 0 — 2 6
Wesleyville 571 101 110 x — 4 x