Corry kicked off the 2021 swimming season with a home meet Monday versus Union City, which won't swim until tonight so no results will be known for some time.
Coach Doug Gerould leads the Pledge of Allegiance.
Bethany Anderson starts the opening event, the 200-yard medley relay.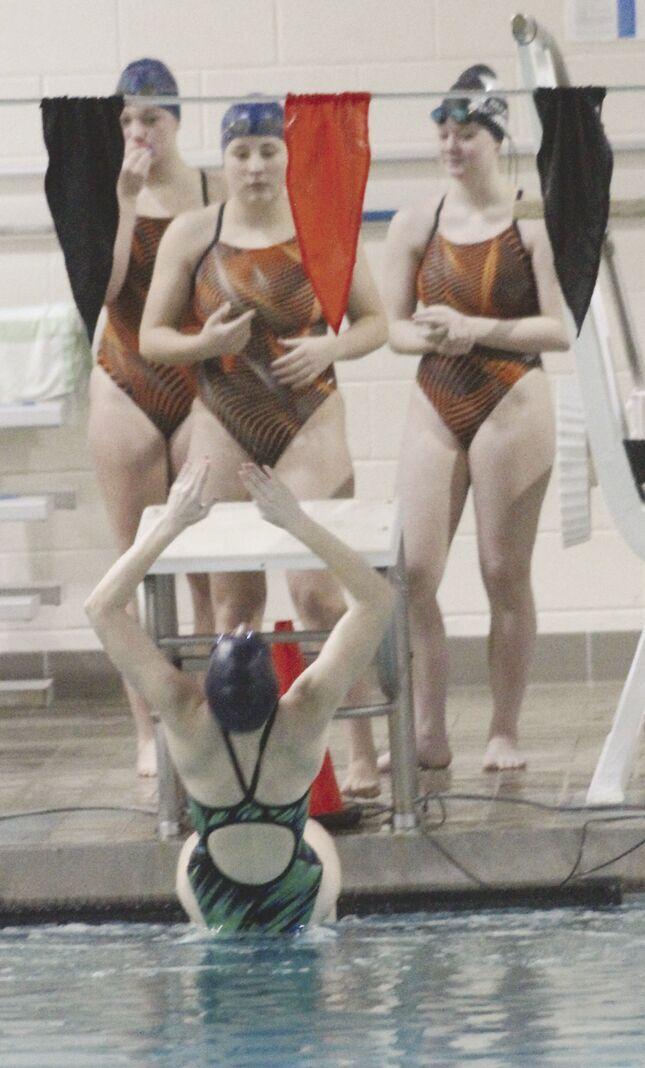 Derrick Albers in the 200 individual medley. Only parents of seniors were allowed to attend.