Above, Corry's Braydin Gwin (3) collects a single for the Tri County Surge 16U softball team on Sunday in the Clash by the Creek Tournament in Cambridge Springs. The Tri County Surge went on to win the tournament's championship game. 
During the tournament on Sunday, someone hit a line drive and the Tri County Surge's pitcher managed to get a glove on the ball to slow it down. As it trickled behind her, Union City native Eliza Reynolds, center, fielded the ball and, while on one knee, fired a throw to JuJu Patterson at first base just in time for the out.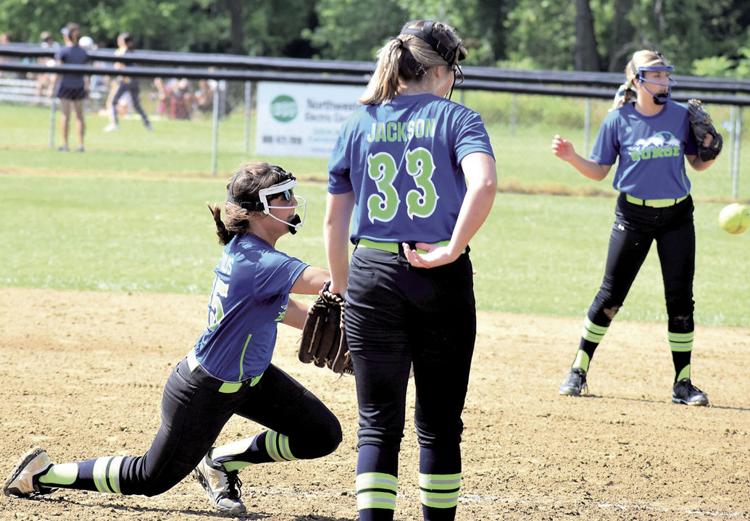 Eliza Reynolds, left, celebrates with Surge pitcher Taytum Jackson after the play.