With thunderstorms predicted for Friday's senior night at Sheen Field, Fort LeBoeuf brought its thunder and lightning to the Region 4 contest and took control early.
The high-powered Bison basically scored at will from long distance in besting the Beavers, 55-14.
It was 21-0 after one quarter and 41-6 at the half.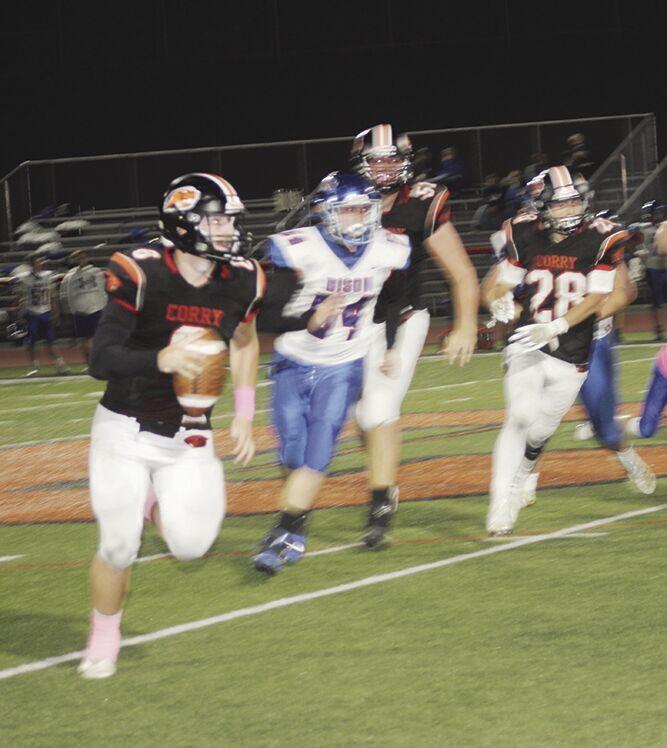 Down 33-0, Corry scored on a 4-yard touchdown pass from Nate Lesher to Ethyn Allen with 1:18 left in the second quarter.
FLB, already the region champ, jumped ahead on a 37-yard run by Tristin Harris and his second TD of 8 yards. Connor McChesney then threw a 21-yard scoring pass to Justin Leuschen making it 21-0 after one quarter.
After Corry made it to the 2-yard line where QB Lesher was stopped at the 2, on the next play Adam Lightinger raced 98 yards for six points and it was 27-0. 
Corry was again stopped on its next possession and the Bison used a 71-yard run by Harris to up the lead to 33-0.
That's when the Lesher to Allen connection got Corry on the board, Trenton Lilley with a 12-yard run and a 20-yard pass to Cooper Yatsko setting up the TD.
FLB wasn't done, however, as it took the kickoff 80 yards for a score by Harris. Leuschen tallied the 2-pointer and created a 35-point difference for the mercy rule in the second half.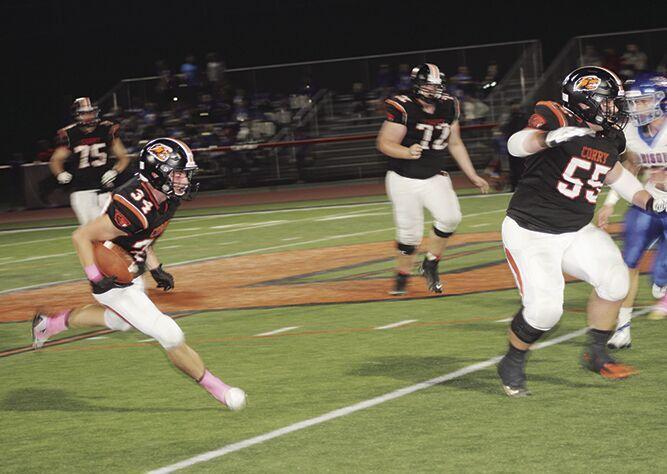 Corry went to freshman quarterback Nolan Carey after the break and he produced a touchdown. It came on his run of 28 yards in the middle of the third quarter, and then he hooked up with Yatsko on the 2-pointer making it 48-14.
LeBoeuf scored the game's final touchdown.
Corry has another home game this Friday hosting a potent Hickory foe.