WATERFORD — Corry's Junior boys all-stars bowed out of the District 3 tourney on Tuesday losing to MYAA 11-5 at Fort LeBoeuf High School.
The team from Millcreek scored two unearned runs in the first inning and plated three runs in the third on two more errors.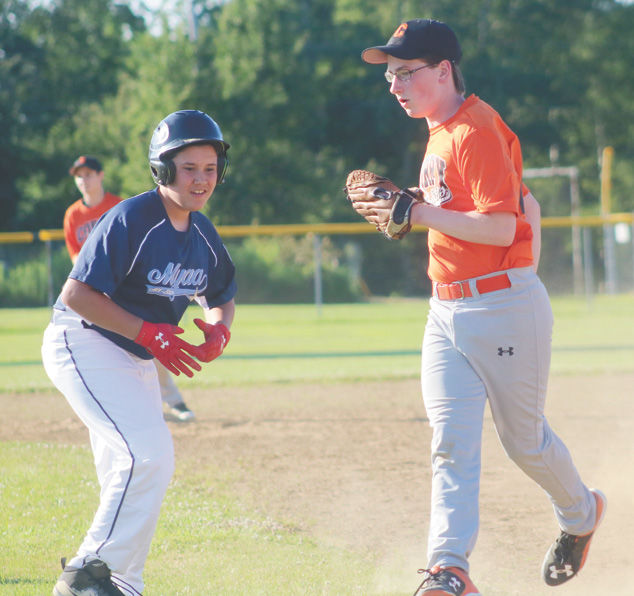 They had three hits in a three-run fifth and two runs on two hits in the seventh.
Nathan James doubled and scored in the first for Corry, and did the same thing in the third.
Down 11-2 in the seventh, Corry plated three runs as MYAA changed pitchers. Brady Pike singled and scored, Connor Butchko scoring after drawing a walk. Micah Murphy tallied the final run after Caleb Daniels reached on an error and Brian Cressley singled. A strikeout ended the game.
James wound up with two hits and two runs scored.
Johnny Pike and Cressley both had two singles, Brady Pike, Butchko and Murphy with one.
Murphy pitched 2 2/3 innings charged with three hits, three walks and six runs. James went 4 1/3 innings giving up five runs off nine hits and nine walks.
MYAA will now meet LeBoeuf on Thursday at 6 p.m.
2b-N.James (C) 2, M.Smith (M), L.Magee (M). WP-M.Riley. LP-M.Murphy.