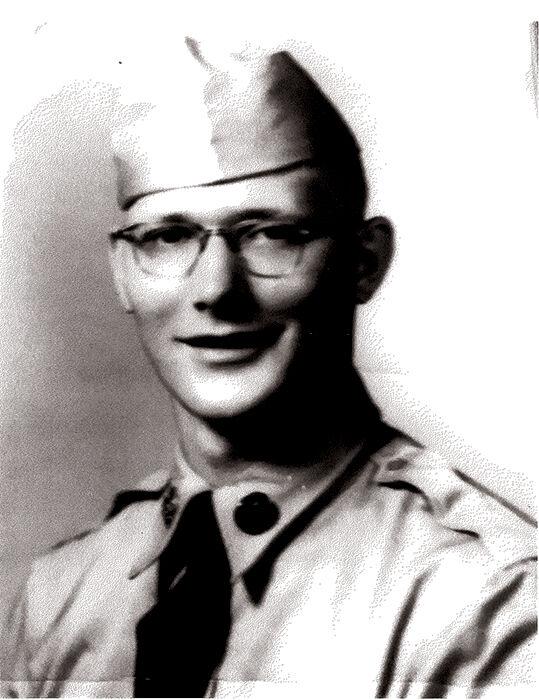 Frank E. Karkoski Jr., 87, Center Street, Corry, Pa., passed away peacefully on Wednesday, June 22, 2022, at home surrounded by his loving family.
Frank was born on April 28, 1935, in Corry, Pa., to the late Frank Sr. and Mary Bogniak-Karkoski.
Frank was raised and educated in Corry, graduating with the class of 1953 from Corry Area High School.  After high school, Frank served three years in the U.S. Army where he drove a Chaplin in Stuttgart, Germany.  Following his military service, he had a career as a USPS mail carrier for 42 years in the Corry area. Following his retirement from the postal service, Frank worked as a supervisor for his son-in-law, Jon, at J. Andrus Construction.
Frank was a member of St. Thomas the Apostle Church and lifetime member of the VFW, American Legion and Stanford Hose Co.
Frank's biggest blessing was his family and the time he spent with them.
In addition to his parents, Frank was preceded in death by a sister, Mary Kathleen Miller; and an infant brother, Richard Karkoski.
He is survived by his wife, Geraldine "Gerrie" M. Dempsey, whom he married on Feb. 23, 1957, in Corry, Pa.; a daughter, Joni Andrus, her husband, Jon; a son, John Karkoski, his wife, Kim; two sisters, Margaret Karkoski and Barbara Holton; two brothers, Robert Karkoski, his wife Martha, and Bill Karkoski; seven grandchildren, Jennifer Higley, her husband Robert, Jackie McCombs, her husband Josh, David Beckerink, his wife Kristin, Kyle Andrus, his wife Alexis, Kayla Murphy, her husband Greg, Kristopher Karkoski, his wife Liz, and Michael Karkoski.
Frank is also survived by eight great-grandchildren, Anna, Kayleigh, Ella, Clara, Brian, Tenley, Tanner, Jackson; and several nieces and nephews.
Family and friends are invited to call at St. Thomas the Apostle Church, 203 W. Washington St., Corry, Pa., on Saturday, June 25, 2022, from 11 a.m. until the time of a Memorial Mass at noon. This will also be livestreamed on the Bracken Funeral Home Facebook Page at noon. The Rev. Matthew Strickenberger will be officiating.
In lieu of flowers, the family suggests donations sent to St. Thomas Church, 203 W. Washington St., Corry, PA 16407.
Funeral arrangements are under the care of Bracken Funeral Home Inc., 315 N. Center St., Corry, PA 16407.