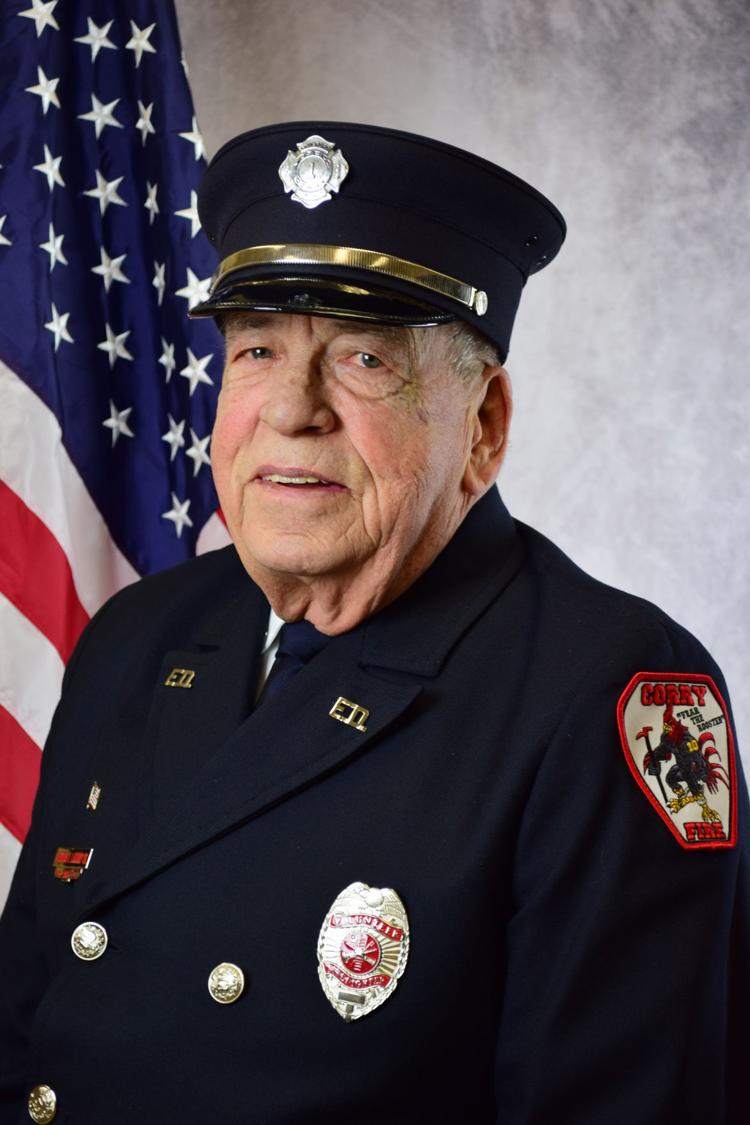 Thomas F. Lathrop Sr., 81, a lifelong resident of Corry, Pa., died on Monday, Sept. 2, 2019, at Corry Memorial Hospital.
He was born Feb. 19, 1938, in Corry, Pa., son of the late Wilbur P. and Lucille B. Cullen Lathrop.
Tom was raised and educated in Corry, graduating from Corry High School in 1957. After graduation, he enlisted in the United States Marine Corps. He served three years of active duty, working in Okinawa, Japan; Thailand; and Hong Kong. Following his honorable discharge, he returned to Corry and worked for PennDot. He then went to work for GTE in Corry as a Communication Technician, retiring in 1993 following 31 years with the company. After retiring, he operated Lathrop Lock & Key Service full time for many years and later made golf clubs for family and friends.
He was a member of the Stanford Hose Co. in Corry since 1954. Tom was one of the oldest active members of Stanford Hose Co. He filled several offices over the years, including Fire Chief from 1971 until 1974. Tom frequently visited the Corry fire stations and was well known by the firefighters. He was also elected for two terms on Corry City Council and served as Public Safety Director.
Tom was also a member of St. Paul's Lutheran Church in Corry. He loved fly fishing and tying flies, golfing and hunting. Tom attended many of his relatives' sporting events and was an avid fan of the Corry Beavers' football team. He also enjoyed going out to eat with friends and family.
Tom had a helper spirit and was dedicated to inspiring and encouraging others, whether it be his family, friends or neighbors. He made his family laugh until his last day, and Tom's perspective on life lives on within his family and friends.
In addition to his parents, Tom was preceded in death on Jan. 7, 2010, by his wife Mary G. Fulton Lathrop, whom he married on June 13, 1975, in Corry, Pa.
Tom is survived by a daughter, Tonja Schrecengost of Corry, Pa.; two sons, Tom Lathrop Jr. and his wife, Jennifer, and James Lathrop and his wife, Loni, all of Corry, Pa.; a stepdaughter, Kimberly Burgnon of Oviedo, Fla.; and a stepson, Mark Brutchner of Pittsfield, Pa.
Also surviving are 10 grandchildren, Jordan Schrecengost and his fiancée, Brittany Derry, Joshua Schrecengost, Olivia Lathrop, Jackson Lathrop, Morgan Lathrop Mosher and her husband, Dustin Mosher, Tyler Lathrop, Elizabeth Burgnon, Vivian Burgnon, Kate Burgnon and Mark Brutchner Jr.; and two great-grandchildren, Cecilia Mosher and Tony Brutchner.
Family and friends may call on Thursday from 5 to 8 p.m. at Bracken Funeral Home, 315 N. Center St., Corry, Pa., and on Friday at St. Paul's Lutheran Church, 201 E. South St., Corry, Pa., from 10 a.m. until the time of the funeral service at 11 a.m. The Rev. Brian Eiss will officiate.
Burial will be in Pine Grove Cemetery, Corry, Pa.
Memorials may be made to St. Paul's Lutheran Church, 201 E. South St., Corry, PA 16407; or Stanford Hose Co., 14 E. South St., Corry, PA 16407.
To sign the guest book or send condolences, please visit www.brackenfh.com.