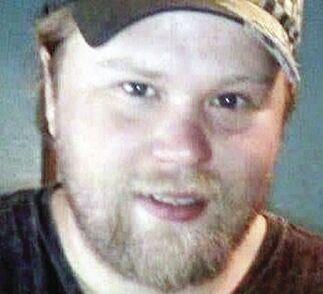 Joseph Sherman Huffman, 34, of Porter Hill Road, Bear Lake, Pa., died Wednesday, Nov. 17, 2021, at his home.
He was born Jan. 1, 1987, in Corry, Pa., a son of Harold "Butch" and Peggy Foster Huffman of Bear Lake, Pa.
Joey was raised and educated in Youngsville and graduated from Youngsville High School in 2006. After graduation, he worked for Collins Drilling, APC Salvage and then Heavy Press Metal as a welder. He was also a logger with his father. Most recently, he worked for Corry Manufacturing. Joey also had his own laser engraving small business.
He was a member of Amvets Post 50 in Sugar Grove, Pa. Joey enjoyed hunting, four wheeling, being an outdoorsman, listening to music, stock cars, football, the Warren County Fair tractor pulls, partying with his friends and tinkering in the garage. He loved to work on the race car with his friend, Kevin. Joey was always kind and loved by everyone.
Joey was preceded in death by his maternal grandparents, Walter and Karen Foster; great-grandfather, Clair Sherman Huffman; an aunt, Judith Foote Brockman; two uncles, John Foster and Phillip Huffman; and a cousin, Gary Paul Miles.
In addition to his parents, he is survived by his paternal grandparents, Harold and Rosemary Huffman of Bear Lake, Pa.; a brother, Eric Huffman and his wife Kimberly Johnson of Pittsfield, Pa.; three nieces, Katelyn, Kylie and Khloe Grace Huffman; and many aunts and uncles.
Services will be announced at a later date.
Inurnment will be held in Wrightsville Cemetery, Pittsfield, Pa.
In lieu of flowers, memorials may be made to the family c/o Bracken Funeral Home, 315 N. Center St., Corry, PA 16407.