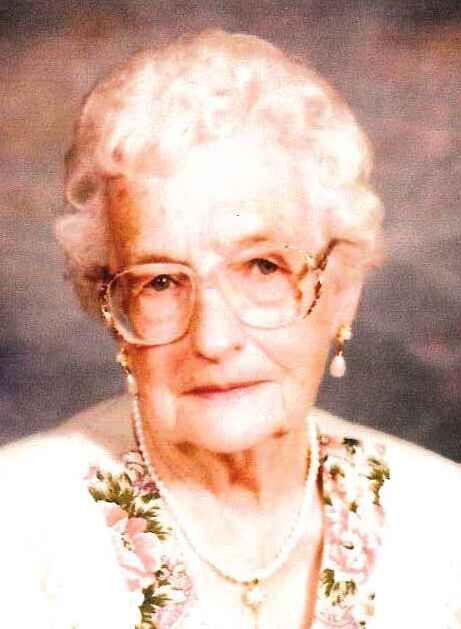 Mildred M. Knight, 101, State Highway 8, Centerville, Pa., passed away Oct. 18, 2021, at Titusville Hospital.
She was born Jan. 27,1920, in Rome Township, Pa., a daughter of the late Clifton and Bina Smith Morris.
Mildred was raised and educated in Buell's Corners and graduated from Titusville High School in 1938. Following high school, her main priorities were raising and caring for her family. Then she worked for Associated Spring for 23 years, retiring in 1978.
She was a member of the Centerville Baptist Church.
In addition to her parents, Mildred was preceded in death on June 12, 1997, by her husband, Kenneth B. Knight, whom she married April 15, 1939, in Centerville, Pa.; two sons, Charles Knight and  Kenneth K."Whitey" Knight; four sisters, Marie Gregory, Geneva Halfast, Lois Beers and  Freda Reagle; two brothers, Granville Morris and Howard Morris; and two grandchildren, Cindy Knight (daughter of Kenneth K.) in infancy and Joel Appling (son of Karen Appling).
Mildred is survived by one daughter, Karen Appling of Jacksonville, Fla.; one son, Samuel Knight and wife Jean of Centerville, Pa.; and one sister, Treva Kerr of Centerville, Pa.
She is also survived by nine grandchildren, 16 great-grandchildren, three great-great-grandchildren and several nieces and nephews.
"We were so blessed to have Mildred for 101 years and would like to thank the many people who kept her and the family in prayers and gave us their love and support."
Family and friends are invited to call at Centerville Baptist Church, 18736 Erie St., Centerville, Pa., on Thursday, Oct. 21, from 1 p.m. until the time of funeral service there at 3 p.m. The Rev. Gary Kinnear will officiate. The service may be viewed on the Bracken Funeral Home Facebook page starting at 3 p.m.
In lieu of flowers, donations may be made to the Centerville Baptist Church, 18736 Erie St., Centerville, PA 16404.
Funeral arrangements are under the care of Bracken Funeral Home Inc.  315 N. Center St., Corry, Pa.
To sign guest book or send condolences, please visit www.brackenfh.com.