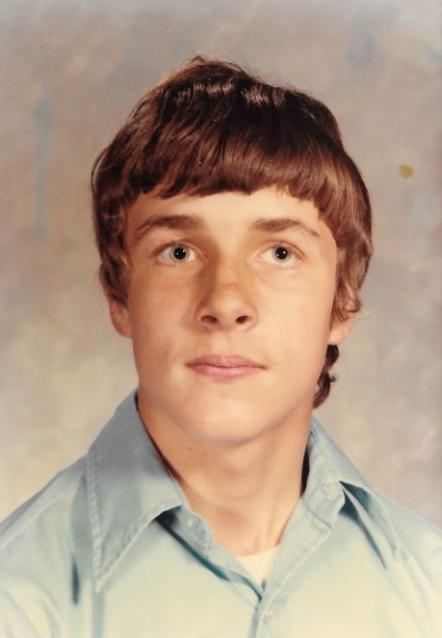 Kevin Michael Gray, age 59, of North East, died on Tuesday, Dec. 22, at Sarah Reed Retirement Center and Nursing Home.
He was born on Aug. 24, 1956, in Erie, to Dolores Waidley Gray of North East and to the late Dennis A. Gray Sr.
Kevin was a lifelong resident of North East.  He was employed at Sander's Market in North East for the last 21 years.  Kevin was previously employed at Delhurst Restaurant in North East.  Besides his job at Sanders he loved music, movies and riding his bike.
He was a joy to know.  His spirit was undeniable; he suffered setbacks in his lifetime, but fought back each and every time.  Kevin lived a happy, rewarding independent life for many years.
He was preceded in death by his father, Dennis A. Gray Sr.
Kevin is survived by ten loving siblings, five sisters and five brothers; Gloria Leonard (Joseph) of New Jersey, Dennis A. Gray Jr. (Jeannie) of North East, Mary Chesley (Kevin) of North East, Julie Bukowski of North East, Gary Gray of Harborcreek, Beth Rossman of Virginia, John Gray (Debbie) of Wyoming, Joseph Gray (Justina) of Ohio, Eugene Gray (Celeste) of Kansas, Anne Alcorn (Mike) of California; aunt, Patricia Baronner; and many nieces, nephews and cousins; special sister-in-law, Eileen Knight.
A special thank you to Kelly and Jake at Sander's Market, the ladies at Circle K, Lake Country Bike, Beauty or Beast, NE Fire Department, Michael's Restaurant, Freeport Restaurant, Subway, the staff at Johnny B's Restaurant, St. Gregory Parish family and the many friends that loved Kevin in North East.
Services were held at the William D. Elkin Funeral Home and at St. Gregory Church. 
Memorials may be made to St. Gregory Church or St. Gregory School, 136 West Main St., North East, PA 16428.