When Dr. Gerald Ramsdell founded North East Animal Hospital in 1990, he was the only one on staff. 
Today, the hospital has two full-time veterinarians, 4 veterinary technicians, 2 veterinary specialists, a hospital manager and two client care specialists.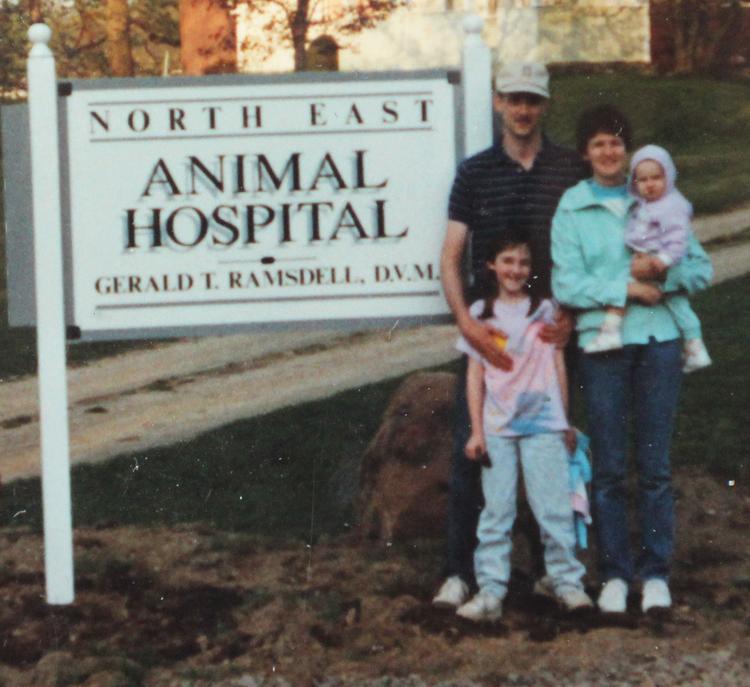 "When I founded the animal hospital 25 years ago, we were just a small town veterinary office," Ramsdell said 
The building, originally located in the renovated Odd Fellows Club, expanded and moved to a larger facility in 1992 to offer more services.
"I had one goal – to provide the best possible comprehensive veterinary care for area pets," said Dr. Ramsdell. "My mission was, and continues to be, helping all pets live long, healthy and active lives."      
The hospital treats between 25 and 35 animals a day. The practice offers a wide array of services, including routine wellness screenings, dental care, emergency pet care and pet boarding. 
They also provide specialty care including therapeutic laser treatment, chemotherapy, ultrasound and orthopedic surgery. 
"We've seen a lot of growth over the years but we work hard to keep that personal touch," said Brienna Richardson, Animal Hospital Manager.
"North East Animal Hospital is truly a unique veterinary clinic because of the talented staff and the wide ranges of specialty services offered to the community," said Dr. Meredith Estrich, a veterinarian with the practice. "I was honored to join the practice eight years ago and am excited to see what the future holds."     
North East Animal Hospital is also committed to helping shelter pets. The veterinarians have donated thousands of dollars of service to care for shelter pets who have been abandoned, injured or sick.
"Our entire team is passionately committed to providing the highest quality services to pet owners and their pets," Dr. Ramsdell said. "We are proud to have been part of the North East community for 25 years and look forward to continuing our tradition of compassionate and comprehensive veterinary services for years to come."      
To learn more about North East Animal Hospital, visit www.northeastanimalhospitalpa.com.