For anyone battling addiction, help is now closer. A facility for the treatment of opioid addiction is open in Corry and the road to recovery combines the use of Medication-Assisted Treatment, counseling and other support.
Esper Treatment Center, 844 E. Columbus Ave., is housed in a portion of the Enterprise Place complex on East Columbus Avenue with its entrance on North Shady Avenue, behind Cobblestone Inn and Suites.
The center, which also offers treatment for alcoholism, is the second location opened by Jennifer Esper, who is president of the Esper Treatment Center in Erie. 
She has worked in the field of addiction treatment since 1997 and says though addiction has been around for centuries, it does not have to be the last stop on someone's journey.
"You can recover," Esper said. "People recover every day. There are millions of people putting time into their recovery every day."
Part of Esper's mission is to debunk the myths that surround addiction, and that sweeping changes in attitudes about it can be what helps save a community.
"There are many, many employed, high functioning, white-collar people who are walking around fighting addiction," Esper said. "Heroin and other opioids are nondiscriminatory. It affects everyone."
Esper said she had been in pharmaceutical sales when oxycontin became available and was dubbed as non-addicting when sold to primary care physicians in their family practices. 
Twenty years ago, no one was shooting heroin, she said, but as people were being prescribed oxycontin for pain and becoming addicted, they eventually migrated to using heroin.
"You could pay $80 for one pill, or $5 for a stamp of heroin," Esper said. "And to achieve the same high, a person might need 10 pills a day."
And the shifts in addiction that Esper says she's seeing not only involve more addicts of a younger age, but a more deadly element in heroin, namely fentanyl and carfentanyl, which are highly potent synthetic opioids that can be fatal in very small doses.
In January 2018, Gov. Tom Wolf issued a disaster declaration for Pennsylvania's heroin and opioid epidemic. In 2017, the state was third in the nation for the number of deaths from drug overdoses.
To help in the battle against the opioid epidemic, Wolf introduced Centers of Excellence for Opioid Use Disorder. The Esper Treatment Center is on that list of centers as a place to obtain Medication-Assisted Treatment, along with counseling that, Esper says, often involves therapy to process one's experience through trauma that a person may need counseling for, and that may have directly contributed to one's drug use.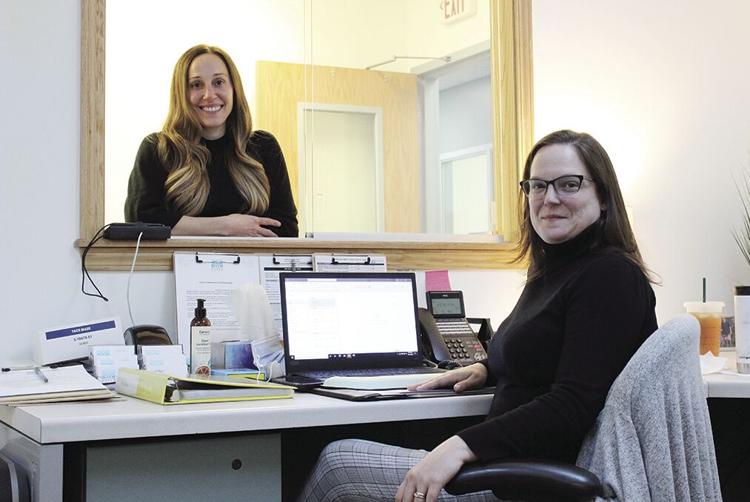 The medication dispensed at the center is methadone and suboxone, or vivitrol for alcoholism. 
Esper said opioids alter a person's brain chemistry, which causes the extreme sickness of withdrawal. Methadone and suboxone will keep a person from getting sick, from trying to get heroin every two hours and thus, enabling him or her to do the other work needed for recovery, which is to get counseling and the help of other resources. 
These alternatives provide a steadying force, so that one can obtain additional help. 
But Esper, again, emphasizes that it can be done, and people can recover, despite the alarming numbers, despite the recklessness of so many young people, despite the social stigma and shame that people feel.
To seek help at the Esper Treatment Center, one must simply call to begin the process. Prospective patients will be asked to come in, answer some questions and discuss medication options. If deemed appropriate, treatment can begin. 
Esper Treatment Center in Corry can be reached at 814-462-1401.
The center is credentialed to accept most private insurance and Medicaid. If someone is unable to pay, the cost will be covered through the Erie County Office of Drug and Alcohol Abuse. 
The Esper Center is funded almost entirely through the Erie County Department of Public Welfare.
In June 2019, Esper appeared before Corry City Council to request approval to house the center at Enterprise Place, though it is zoned as industrial. Her request was approved unanimously.
With many patients traveling to Erie for treatment from the Corry, Warren and Bradford areas, she believes this location will serve to make treatment more accessible for people in the community. 
It is strictly an out-patient facility and highly regulated with physicians, counselors and nursing staff on hand. 
Esper is licensed through the Pennsylvania Department of Drug and Alcohol Program (DDAP), CSAT, which is a center for substance abuse treatment federal regulatory agency, and also through the Drug Enforcement Administration.
The Esper Center is accredited through the Commission on Accreditation for Rehabilitation Facilities.