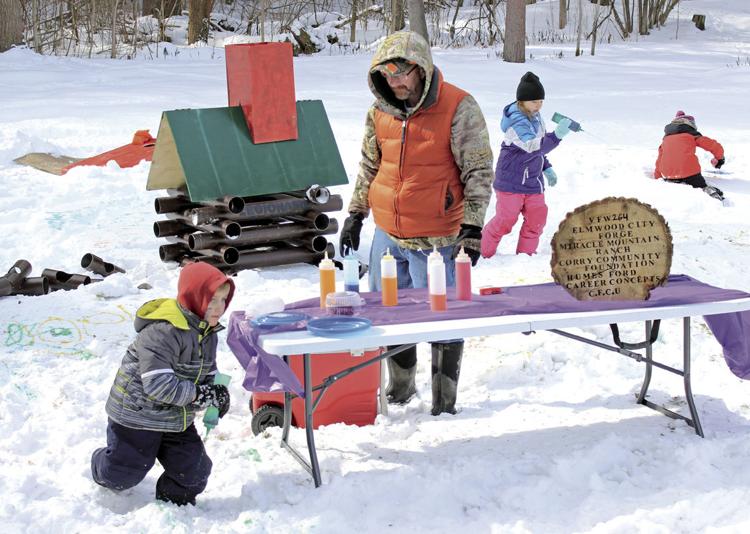 Anyone looking for a way to cure the winter blues is invited to the second annual Corry Cabin Fever event in Mead Park from 11 a.m. to 3 p.m. on Saturday, Feb. 1.
The event, which was previously known as WinterFest, is put on by the Legacy Committee of Impact Corry. Betsy Grinder, coordinator of Corry Cabin Fever and member of Impact Corry's Legacy Committee, said she decided to change the name when she took over the event last year.
"I wanted to revamp it, making it new and exciting, and add things that possibly were not thought of," Grinder said. "I'm so thankful that the community supports our events and this is just our way of giving back." 
A new banner was purchased for the event since the name was changed. It was hung above North Center Street, at the intersection with Washington Street, on Wednesday. The banner was funded by a mini grant from the Corry Community Foundation and it was made by Judy Green of Green's Graphics.
The Corry Public Library, 117 W. Washington St., will be holding winter-related activities starting at 10 a.m. the day of the event. The library will be having crafts, a movie and a snowy treat until 11 a.m.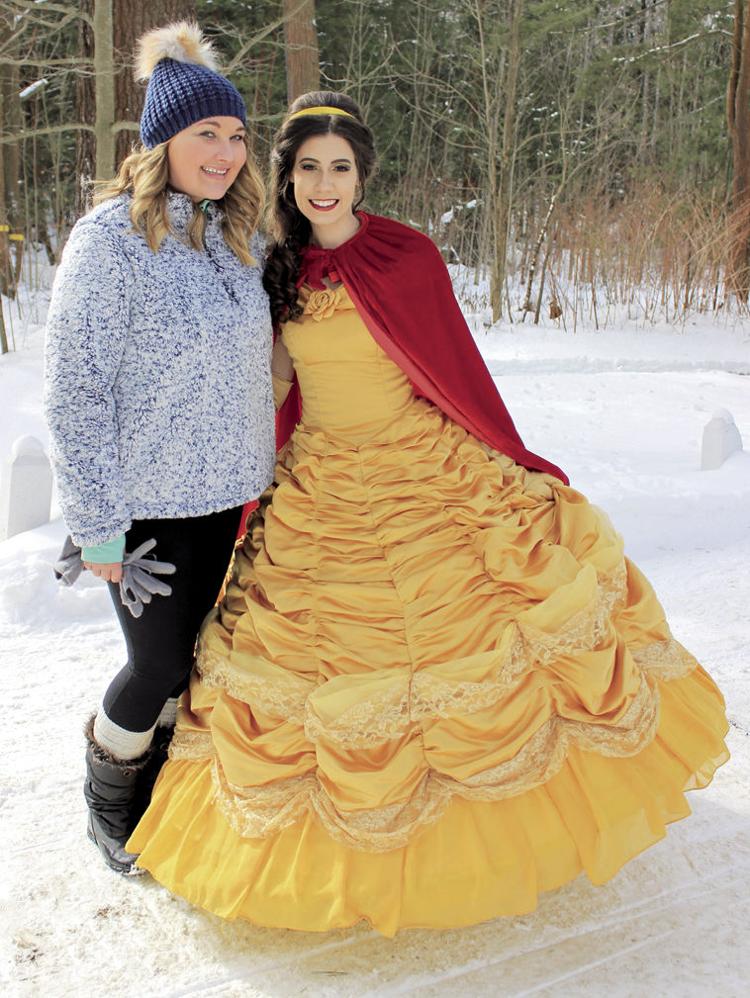 Three competitions will be held at Corry Cabin Fever, including two new contests, and sign-ups are currently being taken. New this year is a French fry eating contest and a snow blowing contest. They will be joining a beard competition, which is returning for a second straight year.
The French fry eating contest will take place around noon and it's free to sign up. Participants must be 18 years or older. The winner will receive gift cards from local restaurants. The contest is being sponsored by Save-A-Lot.
"We're cutting the potatoes on site, frying them and then putting them in the oven, so they're going to be fresh cut fries," Grinder said.
The French fry eating contest will be limited to five or six contestants, but that number may increase depending on the amount of interest expressed for the competition. Interested participants can sign up by messaging the Impact Corry Facebook page, or by contacting Grinder at 814-392-2373 or betsygrinder@gmail.com.
There's also no fee to sign up for the Beard Competition, which will be held in the Mead Glen building. The Beard Competition will be conducted the same as last year, with local judges determining winners in three categories - 0 to three inches, 3 to 6 inches, six inches and longer.
The winners will receive all-natural beard oils and other beard grooming supplies. Registration begins at 1:30 p.m. with the competition following at 2 p.m. Contestants are asked to consider bringing canned goods for the Corry Area Food Pantry.
The new snow blowing contest is being hosted by Leisure Time Powersports, weather permitting, and will be limited to five entries. Participants must be 18 years or older.
"They're going to judge who can push the snow in the fastest, cleanest line with one of their snow blowers, and whoever wins will receive a $100 git card to Leisure Time," Grinder said.
Anyone interested in signing up for the Beard Competition or snow blowing contest is asked to contact Grinder or message Impact Corry's Facebook page.
Corry Fire Department and Corry City Police will be present at the event for a "Hill with a Hero" where children will be able to sled down a hill with local police officers and firemen as long as there's enough snow.
"I thought it would be a good experience for everybody involved, so if they do ever come in contact with a local hero it's a positive interaction for them," Grinder said.
A kids section, which was a fan favorite last year, will return for the Corry Cabin Fever. Children will be able to color in the snow, play games such as corn hole and more.
"Weather permitting, we're still going to have the snow dye, which kids loved last year, and Safe Journey will be there with their kids van," Grinder said.
Event goers ages 21 and older will once again be able to enjoy wine and beer inside a designated area in and around the Mead Glen building.
"It's going to be in the Mead Glen building and we will have the fire pit area so people can enjoy some wine and beer while sitting by the fire," Grinder said.
Courtyard Winery of North East is returning for another year and Orr's Brewery from Titusville will be joining the event for the first time. Grinder said Courtyard will be serving a hot apple wine that they just introduced last week.
The Corry Area Historical Museum will be open for "Decked Out History" tours for the duration of Corry Cabin Fever, and Channel 98.9 Corry's Radio Alternative will be providing music for the event.
Frankie Martin, owner of Martin's Tree Service, will be back to do a lumberjack demonstration where he will cut down a tree, which will provide wood for burn barrels set up throughout Mead Park to keep visitors warm.
A singing Elsa from the "Frozen" franchise will be in Nichols Lodge from 11 a.m. to noon. Elsa will be portrayed by local resident Ryah Lambert. A live Princess Belle from the movie "Beauty and the Beast" will also be on hand.
The princesses will be at the event in lieu of a Little Miss Snowflake pageant this year.
The Corry Cheerleaders will be doing a routine to cheer on the French fry eating contest and will be doing face painting in Nichols Lodge.
Local food vendors such as The Fork and Barrel, Chickadee Donuts, Ploss' Lunch Box, Barista's Roast and Kneadful Things will be set up at Corry Cabin Fever.
Corry Federal Credit Union, which is the biggest sponsor of the event, will have a booth set up to welcome people as they come to Cabin Fever. Corry R.A.I.L.S. will also be there to provide updates on bringing a Climax locomotive back to Corry. They will have clothing for sale which supports the project.
"I'm really excited," Grinder said. "Obviously, the weather is up in the air and I think that's what makes it so fun with planning these things. You never know what's going to happen or what you're going to get, but no matter what, the community is always so supportive of the event. No matter what the weather is, it'll be a good day for everybody involved."