Over 90 storage units were abandoned at three local self storage facilities, and new owners of the storage properties will be auctioning the contents of those units online.
Storage Squad, a self-storage operator headquartered in Ithaca, New York, purchased Loomis Self Storage, which consists of three locations containing a total of 183 units. 
Storage Squad President Nick Huber said the previous owners, Frank and Mary Loomis, retired, and the properties were purchased on Oct. 30.
There are three locations with 183 units total — 8901 Wattsburg Road, Erie; 12071 Route 6, Corry; and 9450 Concord Road, Union City.
Of those 183 units, 95 units are abandoned or delinquent, and Huber, with co-owner Dan Hagberg, decided the only option is to attempt to contact the previous customers, post notice on the units and then hold an auction.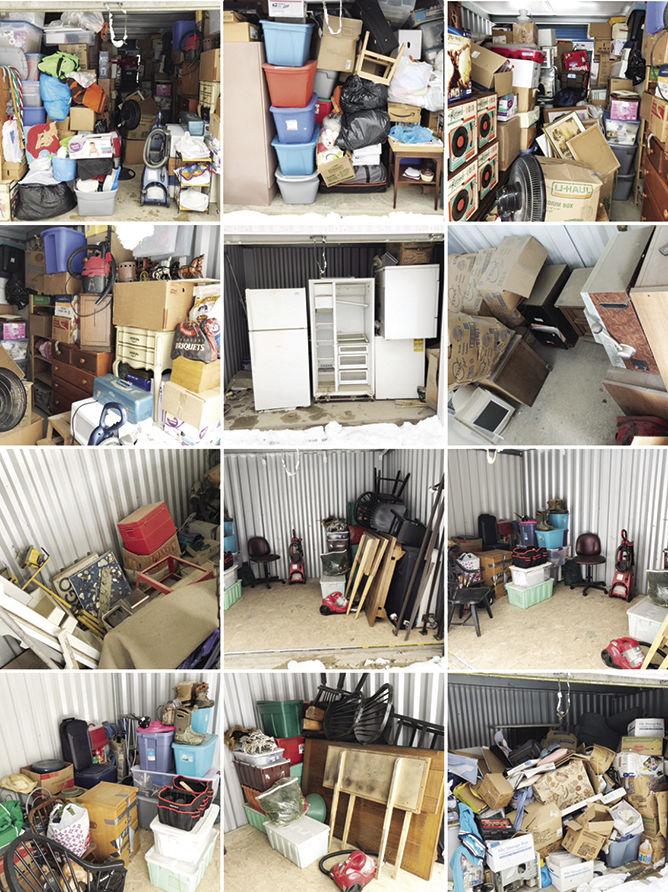 "We're doing everything we can to get the word out to get past customers to reach out to us and claim their items," Huber said. "We have posted notices on the units, sent certified mail to last known addresses, run ads in the local newspapers and even posted on Craigslist and in local Facebook groups. People who believe they have personal possessions at the property should reach out to us as soon as possible to claim their items prior to the auction."
The auction will be held online at storagetreasures.com starting Dec. 19 at 7 p.m. Photos of contents will be viewable online and only the opened units have been photographed, the contents remain untouched, Huber said.
Each auction will last seven days and auctions will continue for about a month. 
"It will be the real life version of "Storage Wars" like you see on TV. Except this is probably the largest self-storage auction ever held and will be like Storage World War 3," Huber said. "We never enjoy holding auctions and we'd much rather have the customers reach out to us and claim their stuff."
Auction winners will be given combination codes to access units and will have 72 hours to clear them out after the auction ends, Huber said.
For more information, contact Storage Squad at 814-983-0099, Monday through Friday from 10 a.m. to 4 p.m. or email at selfstorage@storagesquad.com.