The Corner Bar and Grillz, 32 E. Main St., Corry, might have new owners, but apart from a few menu items being added, little else about the place has changed.
Holly Vollant, 41, and her husband Jim, 45, of Corry, purchased the business in mid-March, just as Covid restrictions were beginning to lift.
The restaurant was reopened shortly after the sale and any restrictions left in place were lifted quickly, Vollant said. Before that, the Corner Bar had reportedly been closed for about a year due to the pandemic.
Vollant noted that running a restaurant is something they've wanted to do for quite a while.
"It's been in the back of our minds for a long time," Vollant said. "It was kind of our retirement dream; it just came about a little bit faster than we anticipated."
While they also considered a food truck or a bed and breakfast, the Corner Bar in particular holds definite meaning for the Vollants and their family.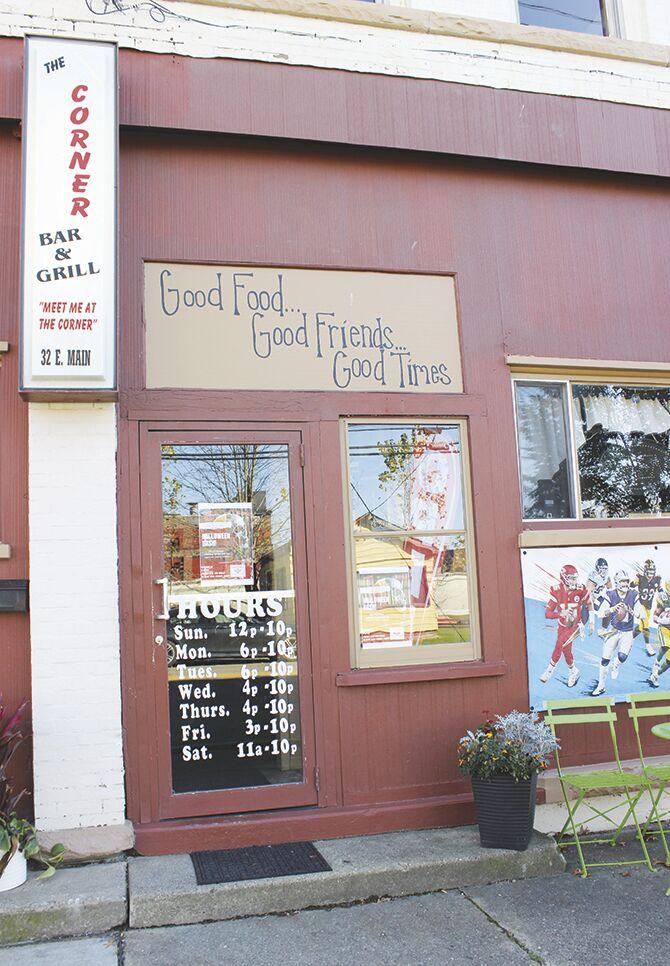 "The Corner has always been a special place for us," Vollant said, adding that it's where her husband proposed and the family has enjoyed many dinners and celebrations together in those booths.
"[We have] a lot of great memories here," she said.
And they didn't want to change things too much.
"We loved the Corner for what it was," Vollant said.  "We kept everything, and we added some stuff to make it our own."
For instance, they implemented a kids' menu and added some salad options.
They also added some of their own signature wing sauces developed by different members of the family. There are "Jimmers," named for Vollant's husband, Vollant herself makes "Crazy Cajuns," and their son Evan contributed "Tumblers."
"Everyone's been able to feel some ownership of it," Vollant said.
The Vollants have four children. Carter, 20, works in the IT field in Corry; Ethan, 18, attends Grove City University; Abby, 16, attends Harbor Creek High School; and Tenley, 13, is a freshman at Corry Area High School and plays varsity soccer as a Lady Beaver.
Vollant said they all help at the restaurant, including Ethan when he comes home from college on weekends. She said they might cook, bartend or wait tables.
"Whatever I need," Vollant said. "It's good to have them involved."
She also expressed gratitude for opportunities such as hosting a pasta dinner for her daughter's team and providing a place for her son and his friends to hang out on weekends and watch a football game.
This is the kind of atmosphere Vollant said she wanted to create.
"Just a place for people to come together," she said, noting that teachers, for example, may come and share a Friday evening drink to unwind after a long week.
The people are her favorite part.
"The best part and the easiest part is definitely the people," Vollant said, also noting the business has enjoyed generous support from community members.
 "It's just great to see the community enjoying it," Vollant said. "I love the customer service aspect."
According to Vollant, the biggest challenges in running a restaurant include supply chain interruptions and increasing costs. She noted some items are now about four times the price they were six months ago.
"It's increasingly a challenge," Vollant said. Still, she conceded these difficulties are not unique to their business.
"We're all facing the same shortages," she added.
The Corner Bar employs about eight part- and full-time people, according to Vollant. She said she places importance on giving recent Corry graduates and college students a chance to gain some work experience.
Vollant said she feels comfortable that her current team can handle things when she has to travel for her other job, which is working remotely for an auto consignment company called Carlotz, based out of Richmond, Virginia.
"We have an amazing team here," Vollant said. "We've been incredibly lucky. They work really well together."
The Corner Bar and Grillz is open seven days a week: Sundays from noon to 10 p.m., Mondays and Tuesdays from 6 to 10 p.m., Wednesdays and Thursdays from 4 to 10 p.m., Fridays from 3 to 10 p.m., and Saturdays from 11 a.m. to 10 p.m.
Vollant pointed out the grills and fryers are on until 10 p.m. every night in the hope of providing families a place to sit down and enjoy a meal together following sports events and other activities at a time of night when most other places, apart from fast food, are closed.
Additionally, the family recently discovered that they have a historical connection to the building as well. Vollant's great-great-great-grandfather, A. W. Roberts, is listed on an original ledger from 1904 as the proprietor of the former Commercial Hotel, which was once housed at the building where the Corner Bar is today.
In addition to running the bar, Vollant manages the upstairs suites portion of Williams Place: The Gathering Place on North Center Street, formerly Something Special. The building was purchased by Vollant's mother, Brenda Kirik, 71, also of Corry, at about the same time Vollant and her husband purchased the Corner Bar, and upstairs are four full-size apartments that Kirik and Vollant rent out.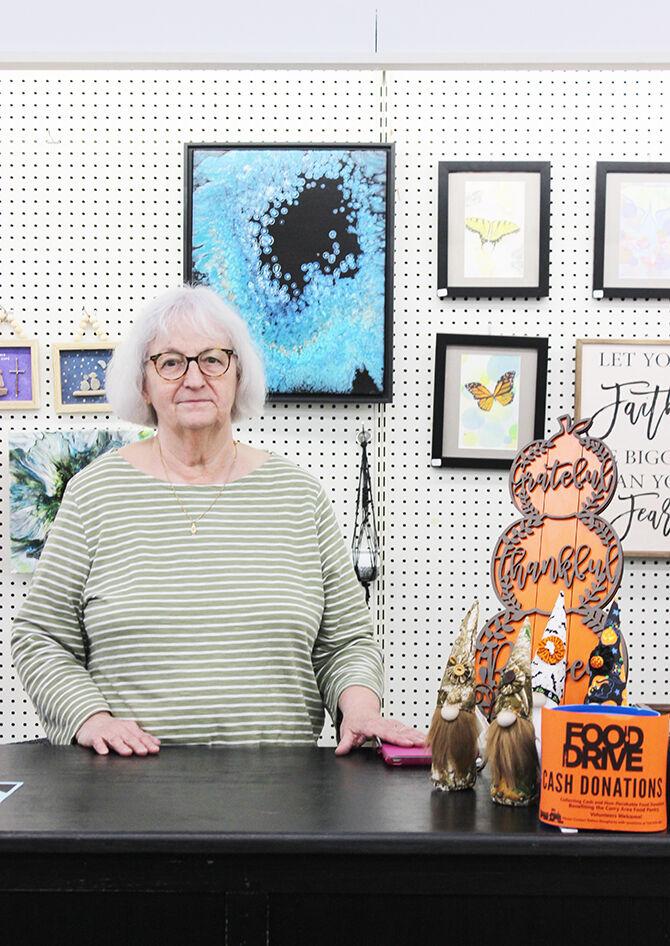 Downstairs, Kirik, who is a retired art teacher from Corry Area High School, runs an art consignment shop where she sells hand-blown glass, handmade jewelry, quilts, materials made from alpaca wool and numerous other items.
There is also a classroom and studio space where Kirik hosts different quilting, stained glass, painting and mosaics classes taught either by herself or local professionals.
Vollant noted the entire family is all for contributing to a thriving community.
"We're huge believers in building the community back up," Vollant said. "Small towns are dying. This one's not. There's exciting stuff happening. It's just a great time to be a part of what's happening downtown and in the community as a whole."
A lifetime Corry resident, Vollant commented she moved away for only nine months before her love of Corry drew her back home.
"I couldn't imagine raising my kids anywhere else," she said.