S&H Car Care has new owners, though they are no strangers to the business of customer service and automotive repair. 
Josh Marsh and Ron Marsh have purchased the business from Gary Hajec, who has just retired after 37 years at the garage. 
"I have been thinking about retirement since I started working," Gary quipped. "I got serious about retiring when my employees asked if I had ever thought about selling the business. My wife and I talked about how it would be nice to be available for our grandchildren."
Gary is married to Linda Hajec, who also did work for the business, including the upkeep of its Facebook page.
Gary opened S&H Car Care with the late Harry Sperry in 1984. 
In an interview with The Journal in 2019 when S&H celebrated its 35th anniversary, Gary said the ability to stay in business so long is simply because of one thing.
"Good, honest work," he said. 
Gary is already enjoying retired life, though the work to keep people safe in well-running cars was gratifying. 
"Throughout 37 years in business, I have met a lot of really nice people and will surely miss seeing them, although a lot of them said they really didn't enjoy seeing me if it was too often," he said. "The work was also quite rewarding."
Gary said he's looking forward to traveling and spending more time with his family.
In the driver's seat now are Ron and his nephew Josh who will keep the garage and its tradition of personalized service in gear.
Josh has been a mechanic at S&H for more than 20 years. Ron has worked for many years in the service management end, including at Monro Muffler in Lakewood, New York; Champion; and Humes in Waterford and Corry.
Prior to that, Ron worked as a service manager in Florida and in New Mexico before returning to the Corry area in 2006. He's a 1978 Corry Area High School graduate. 
Remaining on staff at S&H Car Care, 1132 W. Main St., Corry, is Ryan Gurdak, who's been a mechanic at the garage for more than 15 years.
Ron said they began talking about the purchase of the business about a year ago. They became official owners on April 1.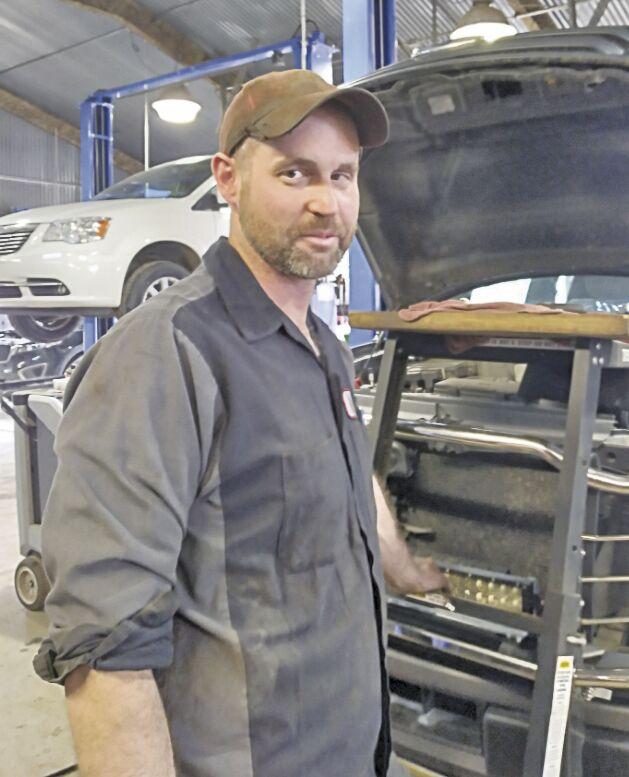 As always, services include emissions, custom exhaust, inspections, all repairs and tire sales.
S&H Car Care hours are Monday through Friday, 7:30 a.m. to 4:30 p.m.