The ninth term will be his last.
State Rep. Curt Sonney (R-4th) announced Tuesday that he will retire at the end of the 2021-22 legislative session.
Sonney, a Republican, will not seek a 10th term after 18 years as a public servant in the Pennsylvania House of Representatives.
In an interview with The Corry Journal, Sonney, who is 64, stated retirement is the reason he won't seek re-election.
"My wife and I had planned all of our lives for this time to finally come, and the time is here," he said. "We plan on traveling and spending time with our children and grandchildren."
Sonney and his wife, Cathy, have three kids — Curtis Jr., Jodon and Jenna — and four grandchildren.
He was first elected in 2004 when he unseated Thomas Scrimenti, a three-term Democrat. Sonney has since been re-elected eight consecutive times.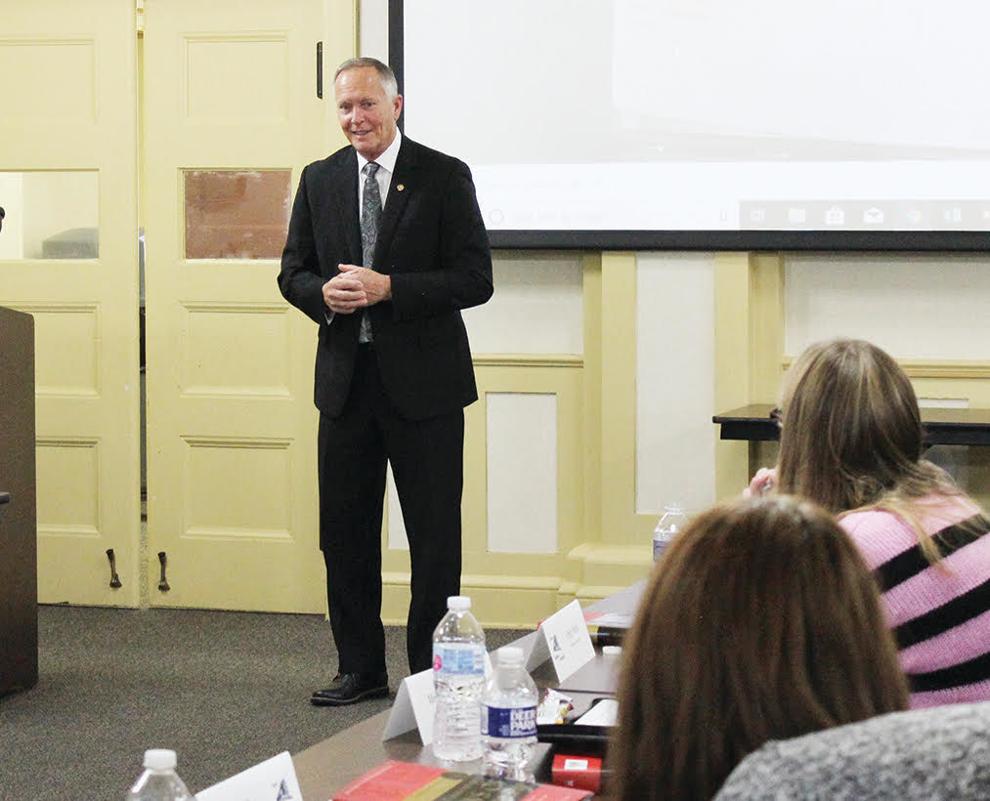 The part of the job that he's going to miss most is assisting his constituents.
"I'm going to miss being able to help people," Sonney said. "I have such great staff locally, and the problems and issues that the local citizens have just keep coming. We do our absolute best to work through the issues no matter what they are. They're oftentimes not a state government problem, but we're going to try and help them out anyway. I think we've got an excellent track record of giving exceptional constituent service and I'm very proud of that."
Reflecting on his accomplishments as an elected official, the passage of Act 50, which was the redesign of the state system of higher education, was one of the favorite moments of his tenure thus far.
Sonney said it was important "to be able to shore up the state system so that we didn't start seeing universities close. Edinboro would have been one of the first to close. The redesign was absolutely necessary to get that system back on the right track."
He has been the majority chair of the House Education Committee since 2019.
"I knew full well going in that it's a very difficult committee to chair. You're dealing with so many large organizations, and quite frankly, in education, most of those organizations are competing against each other, so it's very difficult to move educational legislation, and it seems to be getting more difficult every year," Sonney said.
He added the global pandemic has exacerbated that fact.
"It caused a lot of legislative work to be performed so that the schools could continue to operate during the pandemic," Sonney said.
In addition to the education committee, he has served on the executive committee for the bi-national, nonpartisan Great Lakes-St. Lawrence Legislative Caucus among other committees.
"It has been an honor and a privilege to serve the residents of the 4th Legislative District since 2004," Sonney said in a statement. "I have enjoyed advocating for and supporting our community."
The 4th Legislative District in Erie County includes Amity, Concord, Greene, Greenfield, Harborcreek, LeBoeuf, North East, Union, Venango, Waterford and Wayne townships; Elgin, Mill Village, North East, Union City, Waterford and Wattsburg boroughs; and the city of Corry.
There's a distinct possibility that the boundaries of the 4th District will be altered as Pennsylvania lawmakers continue to hash out the redistricting of legislative districts.
Much of Harborcreek Township, where Sonney has been a lifelong resident, would not be included in the 4th District under the current redistricting proposal.
"There's still not a finality to the redistricting maps yet," Sonney said. "As the current map shows, I'm barely living in the district. Most of Harborcreek was taken away from the 4th."
The proposed new 4th District would extend to west county to include municipalities like Girard, Lake City and Edinboro.