About 2,000 students in the Corry Area School District reported for their first day of classes this morning — officially kicking off the 2019-20 school year.
"We could not have had a better opening day," said Sheri Yetzer, superintendent of CASD. "From the primary school to the intermediate school to the middle-high school, every building was filled with excitement."
Pre-K through second-grade students attend Corry Area Primary School, third through fifth grade report to Corry Area Intermediate School, and six through 12th grade attend the middle-high school.
"It is exciting to have the students return to school today," said Bill West, director of secondary education for CASD. "There is a lot of excitement and energy in the buildings. The first day is off to a great start."
Yetzer, who visited all three schools this morning, said she observed excitement not only from students, but from parents and staff members as well.
"The buildings are beautifully decorated and the kids are engaged, it's just so great to see," said Yetzer, who credited preparation work for the opening day success. 
"A lot of work goes into preparing for opening day, including Meet the Teacher, and sixth- and ninth-grade orientation," she said. "It really helps get everyone ready for the new school year and it takes all of us — parents, guardians and staff members — to open those doors back up and have a smooth start to school."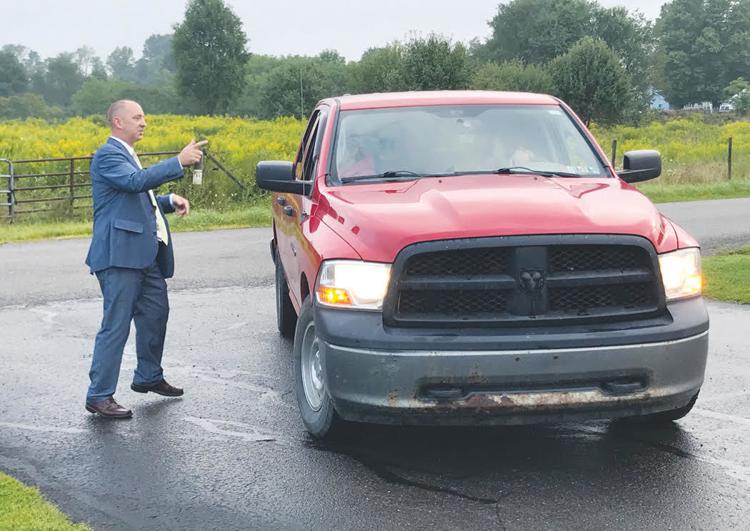 Students will have a short week as classes continue through Friday and there will be no school for students on Monday, Sept. 2, in observance of the Labor Day holiday. Students will return to classes on Tuesday, Sept. 3.
Yetzer said she is proud of how smooth the new year has begun, and even if a hiccup should be encountered during the course of the next 180 school days, she is confident in the district's ability to handle all things accordingly.
"It's hard to make that transition from summer to back to school," she said. "But I am so proud of how everyone has embraced this day and we are off to a fantastic start."