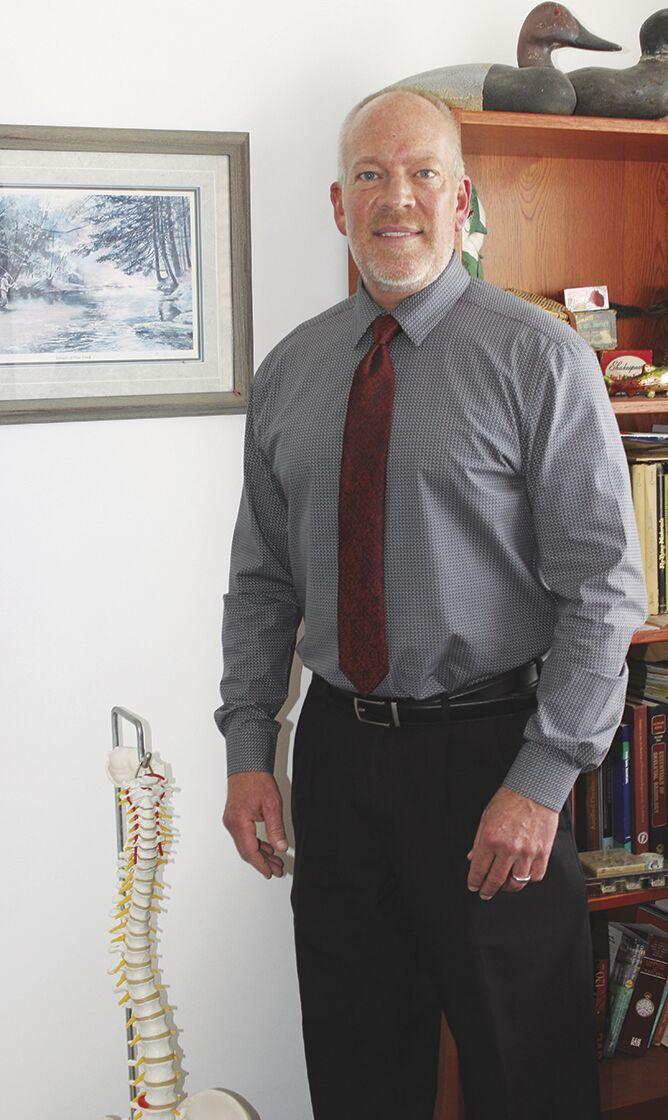 Dr. Thomas Mack, whose practices have been in Corry and North East for decades, is making a slight adjustment as he transitions into a schedule that'll allow more time for his family.
Mack in September began only having hours in North East, while Dr. Chad Meeker, whom Mack has been in practice with in Corry for 20 years, will maintain hours in the local office. 
In 2020, as the Covid pandemic began to change the world, Mack and his wife Anne Zaphiris faced an unspeakable situation of their own - their son Aidan was diagnosed with Acute Lymphoblastic Leukemia.
Aidan, a senior at Mercyhurst Prep in Erie, continues his fight at UPMC Children's Hospital in Pittsburgh, with treatment scheduled through December 2022.
With his family facing mounting uncertainty, Mack made the decision to phase out of the Corry office and work only in North East where he and his family reside. The move allows him to remain closer to home as trips to Pittsburgh would be weekly, and emergency trips were likely.
Often between patient and doctor, there's a close relationship that can develop over the years, and patients often want to stay with their doctor if they can. Mack said he's thankful for his patients' support, noting that some still come to him for treatment in the North East office.
"Some travel from Corry, Warren, Titusville," he said.
Mack said Meeker also has developed caring relationships with members of the Corry community.
Meeker joined Corry Chiropractic Center early in 2000. The practice, at 108 W. Smith St. in Corry, has itself been through location changes over the years.
Mack's father, Dr. William "Doc" Mack moved to Corry in 1967 from Long Island, New York, with his wife Barb and their five children. "Doc" had taken over the chiropractic practice of Dr. Seitz.
The office had been on Brook Street, then was moved to Bond Street. In 1983, Corry Chiropractic Center moved to Route 6 into the former Elgin Electronics building, which is now the ANNA Wellness Center.
By 1985, Mack had joined his father in the practice, which was eventually moved to the West Smith Street location in 1997.
Mack in 1987 purchased the building in North East at 35 S. Lake St. where he continues to see patients. 
Throughout his time seeing patients over the years, Mack has also furthered his education, earning a degree in chiropractic orthopedics and was at one time the president of the American College of Chiropractic Orthopedics in the U.S. 
He also went on to become TPI-certified and served as a chiropractic volunteer for the U.S. Open and U.S. Senior Open for the last few years. Titleist Performance Institute, a worldwide hub of golf expertise, offers an expansive collection of health and fitness experts trained in golf-specific fitness. 
Mack said he hasn't slowed down much and, with more hours in North East, he's somewhat busier. Still, the move to be nearer to home and family made sense, and time waits for no one.
"At age 60, the writing's on the wall," Mack said.
With that, the changing of the guard happens once again, Mack said, with Meeker at the helm of the practice that was begun 70 years ago with Dr. Seitz.
Meeker says he's overjoyed at being in practice in Corry. He had left Corry Chiropractic Center for a couple of years, and returned in 2019.
"It's like I never left," Meeker said. "I missed my patients, and it's been great to see all the familiar faces. I got a lot of hugs and people saying 'I can't believe you're back.'"
Meeker is seeing patients only in Corry now, having closed his other office in Erie upon his return.
"It's always been a dream," he said of being able to be back in Corry.