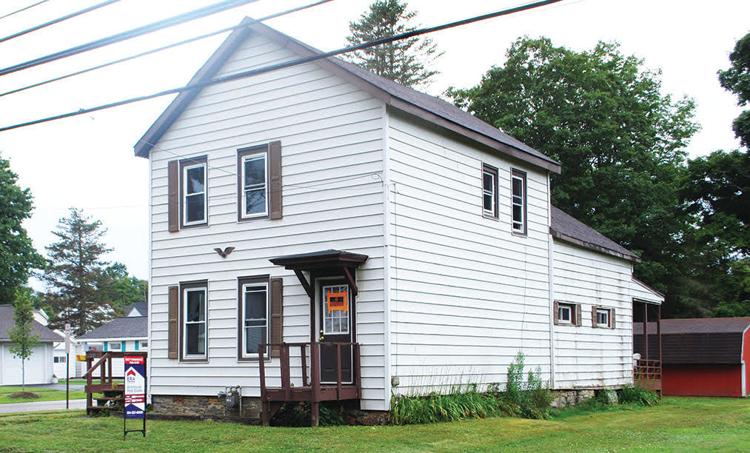 Two properties in Corry that were found to have meth labs are for sale, and Corry City Council is taking action in response to a resident voicing her concern about the safety of selling contaminated houses.
Karen Silvis, of Corry, was thanked by Corry City Council members during Monday's meeting for bringing her concern to their attention. 
The houses in question are 303 Wayne St., listed by ERA Richmond Real Estate Service, and 109 W. Columbus Ave., listed by RE/MAX LLC.
A meth lab was found in the Wayne Street residence in August  2018 and one was found in the West Columbus residence in January 2017.
"Pennsylvania doesn't not have anything listed to remedy a meth house," Corry City Police Rich Shopene said.
The manufacture of methamphetamine is known to contaminate all surfaces in homes and living in a former lab can cause health problems due to absorption through contact with surfaces.
Shopene said the Department of Health would regulate cleanup requirements and researched how to clean up a meth house for safe occupation in states such as Ohio, Missouri and Kentucky that have information from its Department of Health online.
"Cleanup is for all porous material to be removed from the house," Shopene said. "All walls have to be washed out with a bleach mixture."
Shopene continued to describe that once everything's been washed, walls have to be primed and repainted. All new carpeting and new curtains have to be installed. If a drop ceiling is present, that needs to be removed.
Corry City Solicitor Paul Carney said there is a seller's disclosure that has to be filled out but a loophole does exist if the seller is not aware that the house had meth manufactured in it.
The listing agent for the West Columbus Avenue property, Kathleen Dahl from RE/MAX, said she is aware the property had a meth lab found in it and keeps an article from The Corry Journal in the folder for information.
"Sellers are supposed to disclose anything they know about any property," Dahl said.
Dahl said the owners of the house are deceased and cannot speak to whether the house was cleaned of contaminants, but did say the property is listed as a commercial property.
After a clandestine laboratory enforcement team, who visits a suspected meth lab to secure evidence, finds the hazardous substance, the team posts signs on the property stating that meth was manufactured inside the structure, Shopene said.
After those signs are put up, they can be taken off immediately by the homeowner, Shopene said.
The listing agent for the Wayne Street property, Brett Staskiewicz from ERA Richmond Real Estate Service said not only is he aware but the orange signs put up by the clandestine lab team are still up on the Wayne Street property, are viewable from the outside and are posted on all entrances.
A cleanup was done on the Wayne Street house by the bank that owns it, Staskiewicz said.
Council members agreed that the cleanup question needs to be addressed further and have put it on the agenda for the next work session to discuss the possibility of adding an ordinance or code compliance regulation to deal directly with cleanup of health risks such as meth residue