Ten juniors and seniors from Corry Area High School's Career and Technical Education Center were inducted into the National Technical Honor Society during a ceremony on Wednesday in the school's auditorium.
The ceremony marked the sixth time the Corry chapter of National Technical Honor Society (NTHS) welcomed a new class of inductees since being founded in 2014.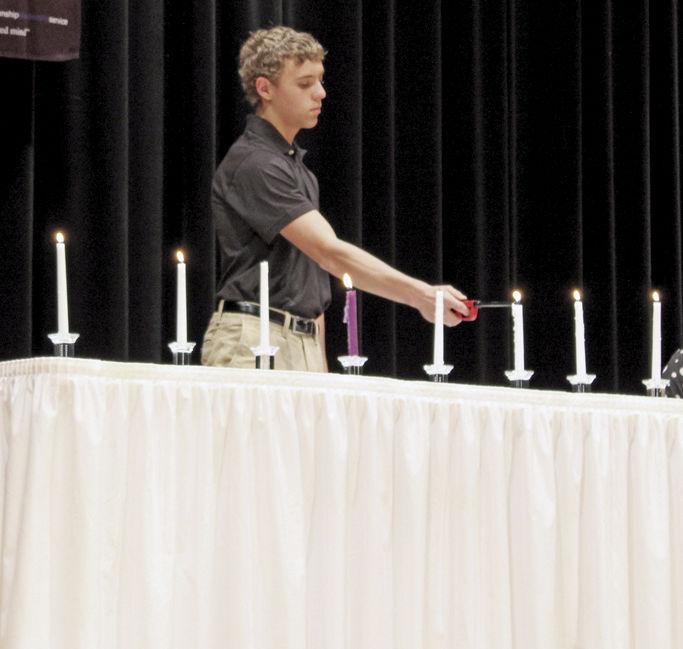 "This evening we will be recognizing 10 outstanding young people who have excelled in their chosen career and technical education program as well as their academic courses," said Sue Bogert, director of Corry's Career and Technical Education Center (CTEC). "These students were invited to apply for NTHS, completed an application and were recommended by their instructors."
The newest members of Corry's NTHS, along with their CTEC programs, are junior Christopher Almeda, automotive; senior Lindsey Carpenter, early child care; senior Ashley Conner, cosmetology; junior Elizabeth Geer, early child care; junior Jaxon Gray, automotive; junior Cassie LeTrent, health care; senior Jatin Nutt, welding; junior Neil Pognant, machining; junior Austin Sacchetti, machining; and senior Ryan Weidner, machining.
Students in NTHS must have a minimum overall GPA of 3.0 in their academics and CTEC program, and must also be a member of SkillsUSA. Each member also had to complete 15 hours of volunteer or community service each year. 
"Attendance and character are also vital factors in the selection process," Bogert said. "Our students represent a diverse segment of our programs. They participate in community service and have plans to continue their education past high school or work in their field of study."
Some of Corry's NTHS inductees currently hold part-time jobs or participate in the school's cooperative education program as well as give back to the community. 
"They are outstanding role models for the rest of our student body," Bogert said. "We are proud of their accomplishments and congratulate their parents and thank their instructors."
NTHS Adviser Jana Sampsell started the ceremony with an induction of the Corry Area School District administrators on stage, which included Bogert, High school Principal Kelly Cragg, Director of Secondary Education Bill West and Middle-High School Assistant Principal Andy Passinger. 
Also on stage were the leaders of Corry's NTHS — President Nicole Gates, Vice President Brin Griffis, Treasurer Haleigh Burlew and Secretary Rachael Schena.
After Bogert delivered her opening remarks, Griffis spoke about what it means to be a member of NTHS. 
"NTHS celebrates the achievements of top CTE students, provides scholarships to encourage the pursuit of higher education and cultivates excellence in today's highly competitive and skilled workforce," he said. "For over 30 years, NTHS has been acknowledged as the leader in the recognition of outstanding achievements by students in career and technical education."
Gates then discussed the purpose of NTHS before Schena explained what the NTHS colors and emblem represent. As the ceremony continued, Gates described the seven attributes of NTHS members — knowledge, skill, honesty, service responsibility, scholarship, citizenship and leadership — which were represented by seven candles on stage that were lit by current NTHS member Derek Hurd. 
Afterwards, Burlew announced the names of the new class of inductees as they came on stage to be recognized alongside their parents. Every inductee received a framed certificate and pin as well as a tassel and stole to wear at graduation.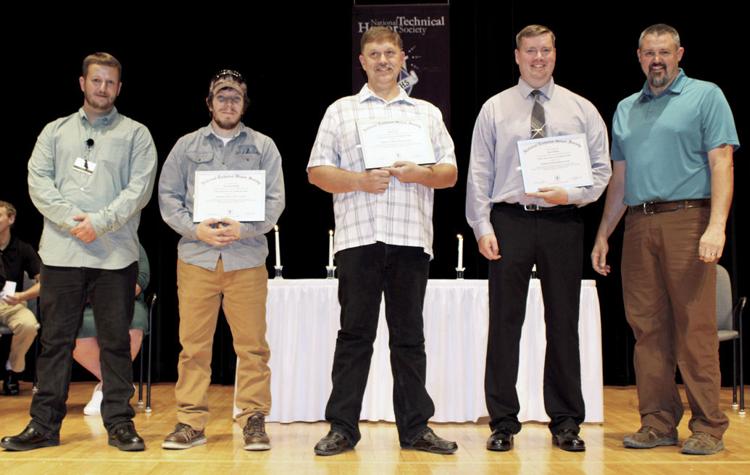 After the 10 students were inducted, three members of the community were recognized for their years of service and support to Corry's CTEC by being named honorary members of NTHS. This year's honorary members were Duane Hurd, Jason Halfast and Sam Benninghoff. 
Hurd and Halfast were nominated by Corry's automotive instructor Eric McCray and Benninghoff was nominated by the welding instructor Wesley Miller.