A pair accused of abducting a local girl early Tuesday morning was apprehended by Pennsylvania State Police and committed to Erie County Prison later that day. 
A statewide Amber Alert was issued at about 9:45 a.m. Tuesday to locate 4-year-old Aurora Conner who was reportedly kidnapped by Cheyenne Redmond, 20, and Brian Seidel, 40. Conner was misspelled as "Connor" and Seidel was misspelled as "Slidell" in the Amber Alert.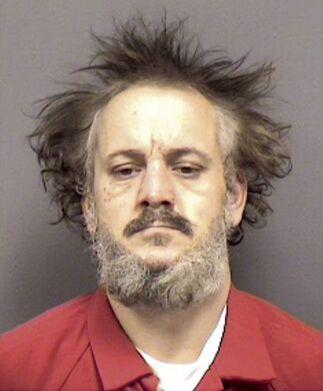 The city of Corry Police Department received a report of a physical domestic dispute and child abduction in the area of 515 Sciota St. at about 2:50 a.m. on Tuesday. The address was erroneously listed as Sciota Road in the Amber Alert.
Corry City Police said in a news release that officers spoke with Destiny Conner, the mother of the victim, who indicated there was an altercation at the residence. 
The mother told police she was just assaulted by her ex-paramour, Redmond, after telling her she was not allowed to take Aurora and told her to leave, according to the affidavit of probable cause filed with the police criminal complaint. 
Destiny stated Redmond slammed her onto a bed and began choking her, then let go and grabbed Aurora. The affidavit states the mother said to let go of her daughter at which time Redmond let go of Aurora and began punching Destiny in the face.
Redmond then picked up the little girl again, got into a silver Honda Civic with Seidel and left the Sciota Street residence. 
Officers had Destiny call Seidel's cellphone since Redmond does not having a working cellphone. Redmond hung up the phone when the mother said the police were involved, according to the affidavit. 
Officers tried to call the number back and left a voicemail telling Redmond and Seidel they needed to bring the child back. More attempts were made to contact the pair via the cellphone but it was shut off. 
Corry City Police contacted Pennsylvania State Police with information about Aurora, as well as the suspects, and the Amber Child Abduction Alert was issued. Felony arrest warrants were also issued for Redmond and Seidel. 
Michael Cherry, interim chief of Corry City Police, explained PSP held off on sending out the Amber Alert because they were communicating with Seidel. 
"The Amber Alert was initially ready to go. The state trooper that does Amber Alerts was in contact with the male defendant who was supposed to turn himself in to the nearest agency. The Amber Alert was held until he no longer made any contact," Cherry said. 
Through a multi-agency investigation, troopers from the Mercer barracks of PSP were able to locate and apprehend both suspects and take the child safely into custody. The 4-year-old was not harmed during the incident. 
Neither Redmond nor Seidel are related to the child. 
Corry City Police charged Redmond with kidnapping of a minor, a first-degree felony, and interference with custody of child, a third-degree felony. She also faces a second-degree misdemeanor charge of simple assault and a third-degree misdemeanor charge of disorderly conduct. 
Seidel was charged with conspiracy to commit kidnapping of a minor, a first-degree felony, and conspiracy to interfere with custody of child, a third-degree felony. 
Redmond and Seidel were arraigned Tuesday afternoon by District Judge Lisa Ferrick. Redmond's bail was set at $100,000 straight, and Seidel's bail was set at $75,000 straight. The pair was lodged in Erie County Prison after not being able to post bail. 
Both will answer to the charges during their preliminary hearing before District Judge Denise Buell in Corry at a later date. 
Redmond's last known address was in Titusville and Seidel's last known address was listed in Cochranton, according to the police criminal complaint. 
"On behalf of the city of Corry Police Department, I want to say thank you to the officers and clerk within my department for working diligently on this case," Cherry said in a news release. "I would also like to thank Erie County Public Safety, Pennsylvania State Police to include all barracks that were involved, Oil City Police Department, Titusville Police Department, Erie Police Department, Millcreek Police Department and all the citizens that telephoned in information to help resolve this case in a timely manner.
"It saddens me to see cases like this one, but at the same time pleases me to watch everyone come together to make sure Aurora was brought home safe and justice was served," he added.