Recognizing the efforts of individuals, clubs and organizations who pay special attention to their summer gardens is an honor given five times a year by a local group.
From May through September, members of the Corry Garden Club chooses a property to give the title "Garden of the Month."
To kick off the 2016 season, the club recently honored the city of Corry and the Corry City Tree Committee for the month of May for its efforts in maintaining Corry City Park and surrounding trees.
"Our city park is a relaxing and appealing place to take a stroll or just sit and relax," said Kathy Walters, Corry Garden Club member. "The first recognition goes to a public area where anyone can enjoy the surroundings."
City park is lined with blossoming Dogwood trees that are currently showcasing bright pink buds. There are several flowering shrubs and plants that accent park monuments, a gazebo and sidewalks.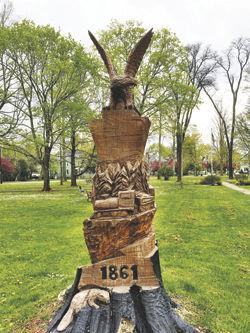 Garden club members also appreciate the park — which hosts a number of summer events and festivals — for its well groomed lawns and sitting areas.
Anyone who would like to nominate a local garden to be considered for an upcoming Garden of the Month recognition may send suggestions to Walters at kathyron23@yahoo.com.
In addition to sponsoring a Garden of the Month award, members of the garden club also maintain flowers at the David L. Nichols Memorial Garden located outside of the former Davis Insurance building on North Center Street, Center Place Apartment flower boxes, the firefighters' memorial, and the Route 77 triangle that intersects with West Main Street.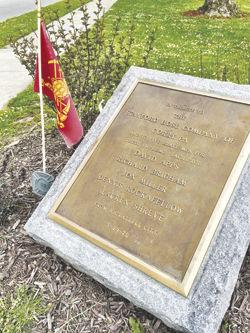 The club, which has about 40 members, purchases its own flowers, shrubs and mulch and also provides its own gardening tools.
Members also take turns throughout the summer to water, weed and perform general maintenance to the gardens each week.
To help offset costs, the club does accept donations and will be holding a plant sale fundraiser on Saturday, May 21, from 8 a.m. to noon in the Route 6 plaza during the flea market.