More than 200 students and family members attended a "Fall Harvest" themed Family Involvement Night Thursday at Corry Area Intermediate School that was aimed at promoting literacy and the arts.
The event, which is sponsored by Title I funds and and coordinated by Title I teachers, invited the grade three through five students and their guests into the building for a night filled with interactive activities. 
"It was a wonderful event," said Gail Swank, principal of CAIS. "It is always great to see parents and students participating together in the school in fun, educational activities."
Upon arrival, participants were placed into three groups that rotated between three different activities throughout the building. 
The first station was a fall harvest prefix and suffix sort, which challenged students to take words that were written on colorful fall leaves and match them with the correct prefix and suffix. A short story was read before the activity.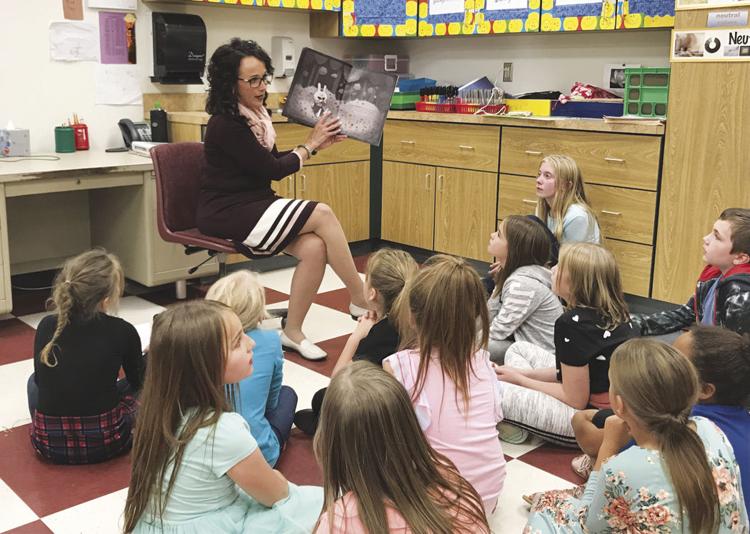 The second station featured Melissa Nuhfer, assistant elementary principal for the Corry Area School District, who read a book to students called "Creepy Carrots" by Aaron Reynolds. The book was a story about a rabbit who kept eating a garden of carrots and how the carrots tricked him to get him to stop eating them.
As a related activity, students were then challenged to make their own creepy carrot. They were given feathers, string, stickers, paint, glue and gems to decorate their masterpiece. 
"The creepy carrots were a big hit," Swank said. 
The third station was called Fall Mixed Up and was a visualization activity that challenged the group to read mixed up sentences and then draw what they were envisioning. 
"We love connecting intermediate literacy activities with the arts," Nuhfer said. "I had a lot of parents tell me they had a lot of fun and that was the best they have attended. That makes us feel really good when all of the planning and preparation that goes into an event turns into a successful night night of fun literacy activities involving staff, parents and students working together."
In addition to the stations, families were invited to shop and look through a Scholastic book fair that was set up in the school gymnasium.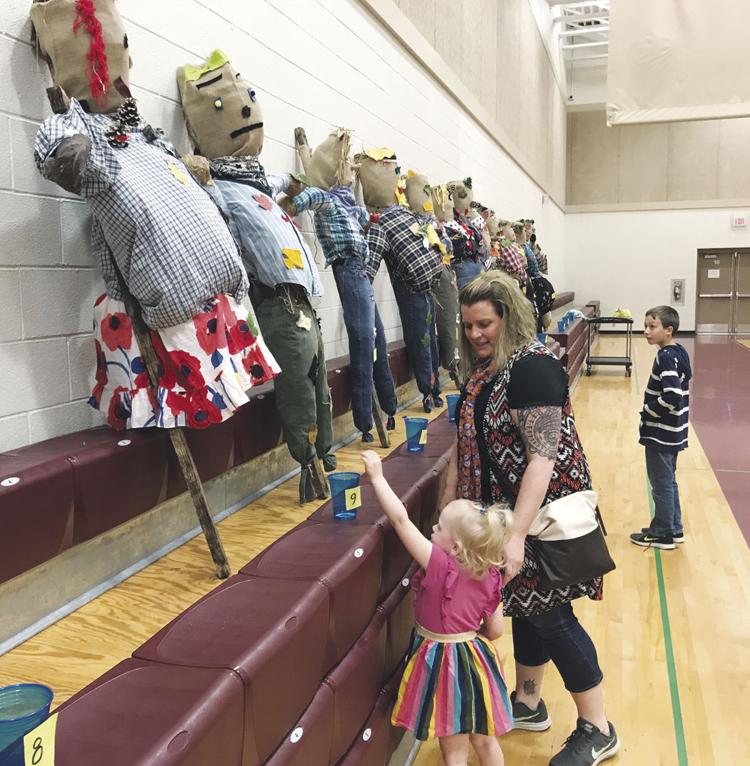 Right next to the book fair was a row of individually decorated life-sized scarecrows that were created by students in Tina Flook's art class. Those who entered the gymnasium were given a ticket to vote for their favorite scarecrow.
Representatives from Blue Zones were set up in the cafeteria and provided slices of apples to those who attended the Family Involvement Night. 
"We have received many positive comments from both the parents and the students," Swank said.