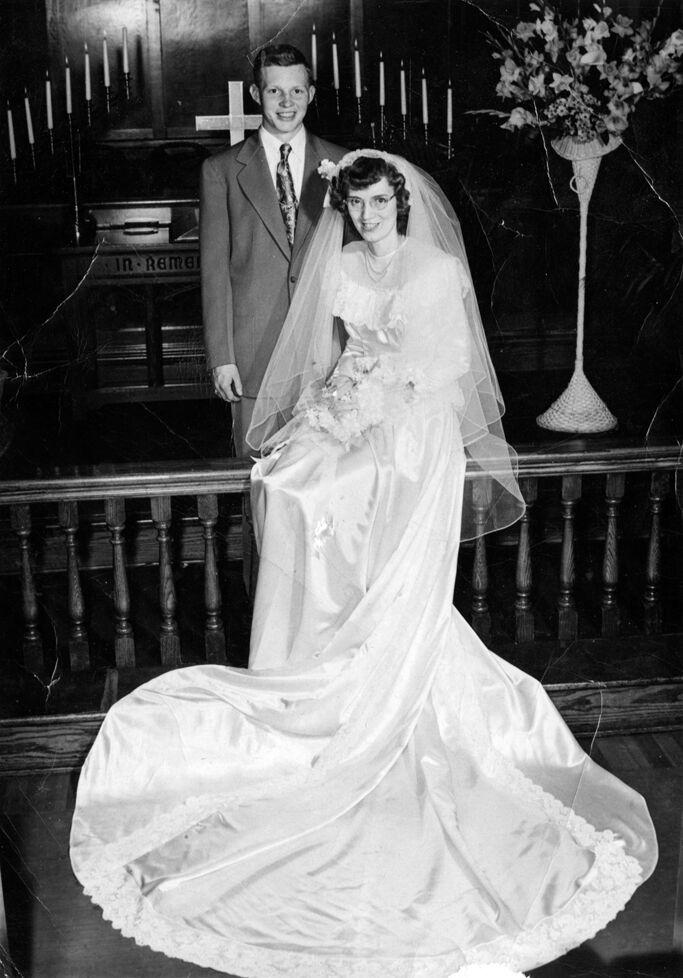 Homer E. and Dorothy M. Humes were married on April 7, 1951, at the former UB Church in Corry, Pa. Dorothy's maiden name is Grover. 
The local couple recently rang in their 70th anniversary on Wednesday. 
They are the parents of Deborah Morgan of Corry, Mark Humes (Jeanne) of Clymer, New York, Steven Humes (Tracey) of Cuyahoga Falls, Ohio, and Eric Humes (Tammy) of Arp, Texas. 
Homer and Dorothy are the proud grandparents of nine grandchildren and seven great-grandchildren. 
Homer retired from Clymer Central School as a custodian and Dorothy retired from Tennessee Gas as an administrative assistant.
They have lived in their current home in Clymer for the past 60 years.