OIL CITY - Employees at the Pennsylvania Department of Transportation's (PennDOT) northwest region celebrated the holiday season and capped off a year of giving by donating hundreds of items to numerous organizations.
Nearly $4,500 worth of wrapped Christmas gifts were given to Community Services of Venango County, on Dec. 12, for its Adopt-a-Family project. PennDOT employees sponsored four families with a total of 16 family members. The gifts included kitchenware, vacuum, dresser, car seat, highchair, clothing, rug, personal hygiene products, ceiling fan, work boots and shoes, bookcase, air hockey table, baby items and gift cards.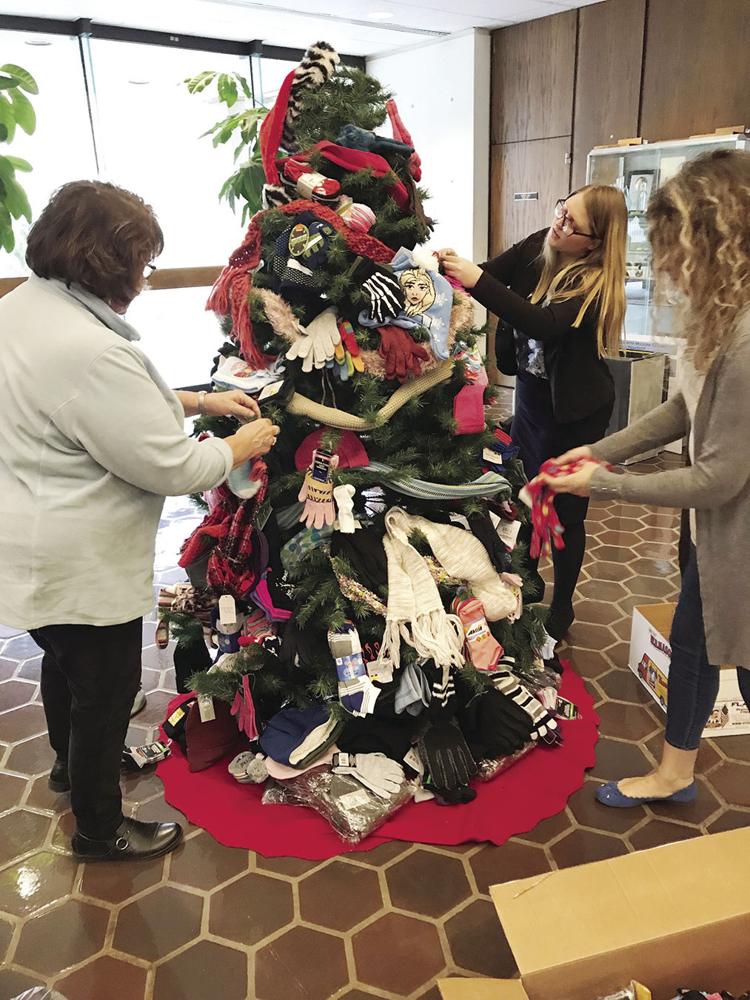 A similar effort was undertaken in the Warren and Forest counties, where PennDOT maintenance employees gathered funds and gifts for a family of five. 
"Every day PennDOT employees show their dedication to their community through the work they do. These efforts on behalf of charities are another great example of their dedication to serving their neighbors throughout the year," said Jim Foringer, P.E., District 1 Executive.
The gift drives are one of several holiday traditions that give PennDOT employees an opportunity to combine efforts to serve the community.
Following Thanksgiving, employees in the Oil City office were invited to decorate a Christmas tree in the lobby with winter gloves, mittens, scarves, hats, and socks. More than 800 of those items were donated by employees for distribution by the Oil City School District clothing closets and the Oil City Salvation Army.
Also housed in the lobby was a large box where employees could leave pet food and other supplies for the Venango County Humane Society. As of Friday, the container was overflowing with donations.
Warren County employees were among those who stepped up in November to help the Paws Along the River Humane Society after that organization rescued 39 dogs from a single residence. PennDOT works came together to provide several boxes of supplies needed to care for the animals, including food, cleaners, treats, toys and towels.
Earlier in the year, 287 PennDOT workers from throughout the district, which serves Crawford, Erie, Forest, Mercer, Venango and Warren counties, donated toward the State Employees Combined Appeal, a statewide charity fundraiser. Almost $34,000 was donated for distribution among various charities. 
PennDOT employees also held a food drive in late summer and gathered more than 1,042 items for Community Services of Venango County. Blood drives were also held throughout the year, with 49 units of blood donated. A collection drive was also held to the PPC Violence Free Network Women's Shelter.