Four girls and four boys were named District 103 champions at the recent 2020 Knights of Columbus Free Throw Championship and earned the right to compete at the regional level. 
The Fr. Simpson, Fr. Dwyer Council 6191 in Edinboro sponsored the local competition at Our Lady of the Lake Social Center on Sunday. All youth ages 9 to 14 were eligible to participate.
Girls who won were Olivia Ahl, 9, Ciandralei Hunter, 10, and Ava Tomcho, 11, all of whom are from Union City; and Lindsey Greco, 12, of Saegertown. 
On top in the boys competition were Jonah McKay, 9, of Cochranton; Ethan Bock, 11, of Erie; Jordan Cannon, 12, of Edinboro; and Brady Greco, 14, of Saegertown. 
Each winner will advance to the Central West Regional Championship to be held in February at a site to be determined.
Participants were given 15 free-throw attempts in the Council competition. Council winners in each age group were awarded basketballs and medallions. All participants were presented with certificates recognizing their efforts.  
Council winners then shot 25 free throws to record their district score. 
Outstanding performances were recorded in the girls' contest by Lindsey Greco, who made 18 of 25 attempts, while Ava Tomcho sank 13 buckets.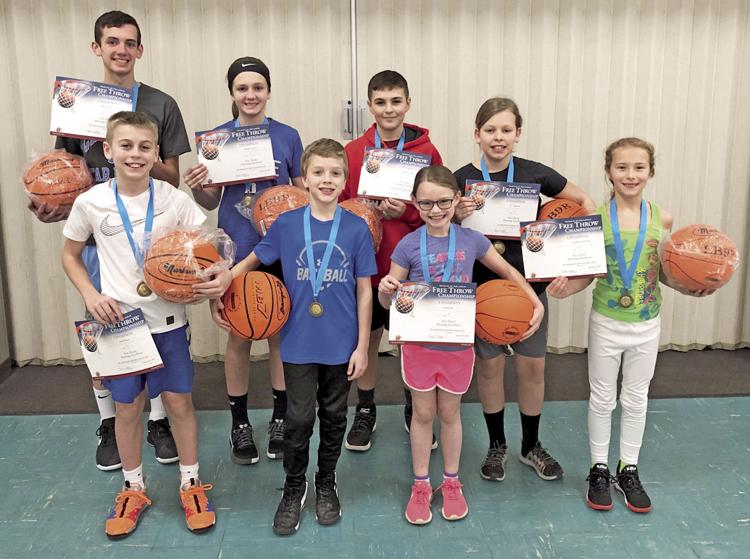 In the boys competition, Ethan Bock drilled 23 of 25 foul shots, followed by Brady Greco with 19 baskets. Jonah McKay converted 12 shots and Jordan Cannon scored 11 of 25 from the stripe. 
The Knights of Columbus wishes all winners success as they prepare for the Regional Championship.