I see that the Elgin-Beaverdam Industrial Park, home of the YMCA Tumbling Tigers gymnastics team, is getting a major facelift with work inside and outside the building. There's also a new cement driveway out next to Route 6. "The new siding is finished with a sidewalk and flower bed," according to Brad Allen. "There's carpet throughout, a new locker room and showers plus more equipment."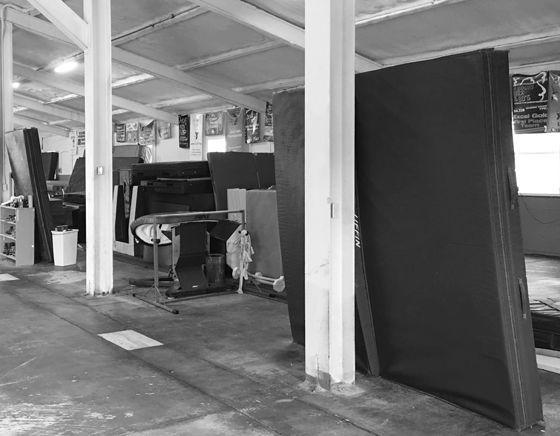 Sorry to learn of the passing of Frank Herberg, 89, who lived in Massachusetts. He was the brother of Corry's Dick Herberg and a 1948 Corry High School grad. He worked at The Corry Journal during his younger days.
Former Journal reporter Kim Lux is now in Cleveland working for a magazine called Lawn & Landscape. Happy birthday to her today.
Belated anniversary wishes to Ann and Dean Gates (no. 38) and to Jeannie and John "Turbo" Bensink (no. 22).
Richard Farver, whom I spoke about the other day, has been a voting poll official for six or seven years for Wayne Township.
Jason McCray tells me that the new Union City girls basketball coach is Matt Moon.
Not that many readers care, but on this date in 1973 I started my first "official" day at The Corry Evening Journal. I graduated the day before from Point Park College and I did work a month on my winter break through the end of January.
Stop the presses, I saw Bob "Killer" Swanson doing work on his driveway the other day with Mark "Omar" Chase supervising.
Can it be, Mike Lukac turned 40. Patty Foreman and Cathy McCaslin have birthdays today, along with turkey hunter/umpire Jim Harned who will be 33 1/2 years old again. Patti Brown, Tom Lutton and John Prihoda have birthdays tomorrow. Celebrating on Friday is former Clymer basketball standout Dani Reinwald. Belated birthday wishes to Scott Lockwood and Debbie Mead. And happy first anniversary to Bobby and Ashley Cummings and to Teri and Scott Merkle (not their first).
Father Skip Davis may have been a great comedian, at least he sure knows how to tell a joke. If you haven't heard it, ask him about the apples and cookies.
I saw places like Munsee's and Balek's were sure busy yesterday as people get ready for Memorial Day. Based on this weather, is it summer?