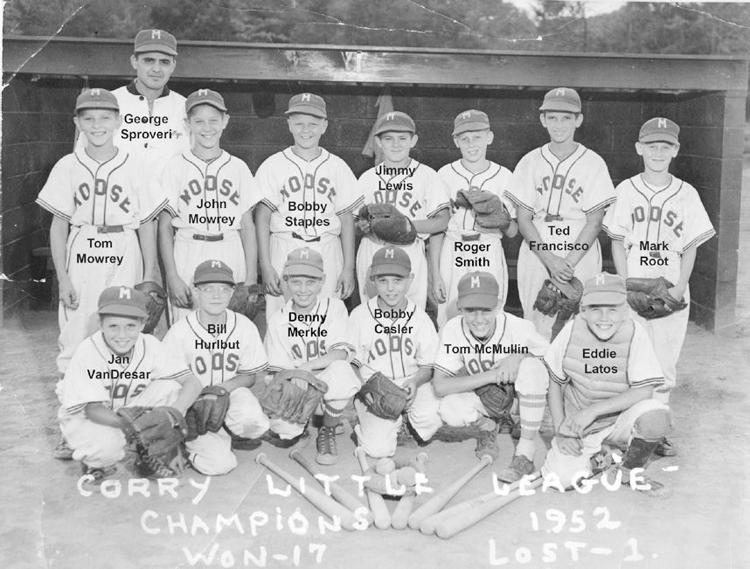 Corry grad Jonah Fronk has graduated from basic military training. He was at Lackland Air Force Base, San Antonio, Texas. He's now headed to Baltimore, Md., for technical school.
What does a sportswriter do when there are no sports on TV? I watched the life of Mussolini on Wednesday night. Thursday afternoon I watched ABC's Monday Night baseball from 1976 with Mark "the Bird" Fidyich pitching for the Tigers and beating the Yankees. The announcers were Bob Prince and Bob Uecker. An aside, Fidyich won 19 games that year as the rookie of the year and 10 the rest of his career. He died in a farming accident involving a Mack Truck in April of 2009.
Jeff Hiner is no longer the Union City wrestling coach but accomplished a lot while leading the Battling Bears. "My time is done in the corner, but not as a supporter of these kids and this program," he admits.
The Sit and Be Fit program at the First Presbyterian Church is suspended until at least Monday, March 30.
It's sad about the City-County Basketball Games getting postponed. Corry seniors Taylor Willis, Reagan James, Micah Knapp and Lucas were scheduled to play together one last time and Tyler Bailey was to coach.
Kudos to Pat Goodsel for again running Corry's rec volleyball program for girls. It's been a great feeder program and I'm sure everyone there learns a lot, and has fun doing it.
Patsy Nichols says she'll be bringing old Sears catalogues back from Florida for those running out of toilet paper.
Birthday wishes today to Larry Johnson, Dr. Bill Hammerlee and JP Catalfu. Celebrating tomorrow are Michele Brady, Wayne Mick and Cyndi Sample, Ruth Frisina on Monday, Bruce Burr and Andy Reinwald on Tuesday.
Craig "Red" Culver said he completed the 2020 census in less than eight minutes. "Sooo simple," he noted.
The celebration of life for Ted Williams that was scheduled for Saturday, March 28, will have to be scheduled at a later date.
My old Marion Street neighbor, Jaye Beebe says he plans to start replaying the 1967 season via Strat-O-Matic baseball and is hoping that the Red Sox end up beating the Cardinals this time.