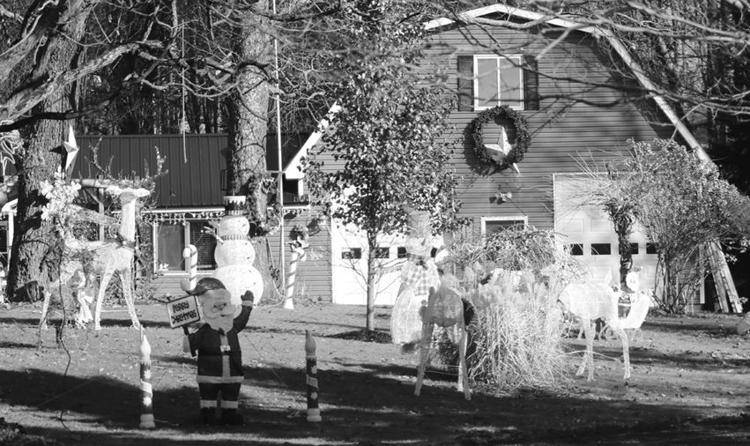 You probably saw that the Rev. Scott Jabo is stepping down as the president of Cathedral Prep, Villa Maria and Mother Teresa Academy, being reassigned in the Catholic Diocese. What you probably didn't is that Rick Spear, who takes all the great CAHS softball and volleyball photos, worked with Jabo back at Loranger Manufacturing Corporation in Warren. Spear, a Corry grad who lived on North Center Street, now lives in Warren.
The Corry Historical Museum has dressed all the exhibits in Christmas decorations, hiding snowflakes amid the displays. Admission is $3 and includes a tour and refreshments. Highlights include the Climax Locomotive, firetruck, illuminated old time storefronts and snow blanketing a city park scene. You can visit today, 11 a.m. to 3 p.m.; Dec. 6, 5 to 8:30 p.m., Dec. 7, 11 a.m. to 3 p.m.; Dec. 13, 5 to 8:30 p.m., Dec. 14, 11 a.m. to 3 p.m. For more information, call 814-664-4749, or visit corryareahistoricalsociety.org.
Santa Claus is due at Corry City Park tomorrow at 4 p.m. The event, sponsored by the Corry Kiwanis Club, is free. Hot chocolate and cookies will be provided. Hats, mittens and goodie bags will be available for the children.
There's a fall raffle and turkey party tonight at the Spring Creek Fire Hall with doors opening at 6 p.m.
The Reindeer Breakfast is Saturday, Dec. 7, from 8-11 a.m. at the Corry VFW. There will be gift baskets and a lottery tree. From 9 a.m. to noon is the Reindeer Trail Walk at Mead Park featuring live alpacas and Santa's workshop at Nichols Lodge. There's free children's games and crafts.
The Corry Baseball Boosters are hosting a bingo fundraiser on Friday, Dec. 6, at the Moose Club. Doors open at 5 p.m., games starting at 6 p.m. Pre-sale tickets are $25 and available at The Journal office.
The Library Bar & Grill is holding a "No-Shave November" beard and mustache competition today. Registration is at 6 p.m., the event from 7-9 p.m. It benefits St. Jude Children's Research Hospital.
The VFW Kids Christmas Party is on Dec. 15. To register, call the club before Monday, Dec. 2.