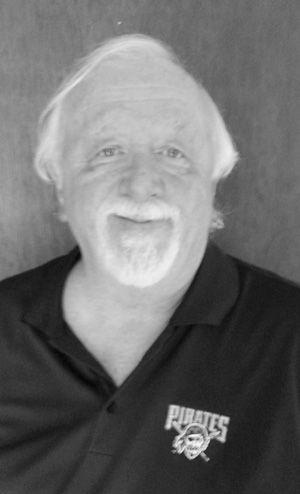 Saturday night at Corry Area High School, in the girls basketball game between Union City and Corry, a special accomplishment took place. UC senior standout Eliza Reynolds hit the 1,000-point milestone, just the second girl to do so at her school. Making it even more special was that her family was on hand (normally there are no visiting fans). That included Keith Hanlin, a former CAHS teacher and coach. Chad Sutton remembers him coaching his eighth-grade team back in 1987. Keith was a sixth-grade teacher at Columbus Elementary School and helped start the Route 6 Basketball League.
Kudos to Tyler Brundage, a 2015 CAHS grad, on earning his State Game Commission badge. His proud parents are Julie and John Brundage.
Great to see Virginia and Norm Swart out on Valentine's Day. She's now 90 and he's 94. They were with their daughter Bobbi and son-in-law Jerry Williams. I saw that Barb and Roger Grape, who have been married for 69 years, celebrated at Speedeez on 6.
Belated birthday wishes to Zac Morris, Derek McCray, Bob Trevelline and Joe Frisina Jr. Sally (Muckinhaupt) Koontz and Lauren Shreve have birthdays today while the Rev. Charlie Burton, Carrie Hall and Hal Blount do so tomorrow. 
Terry Upperman was impressed with the Sputnik party Jane Galbreath Cowell found from back in 1957.
Dave Schwabenbauer learned his lesson the hard way the other day trying to sled ride with his kids at North Hills Golf Course.
Best wishes to Sherry Bidwell on her retirement after 34 years at Allegheny Veneer. And to Sharon Crandall on her upcoming retirement from the high school after 33 3/4 years.