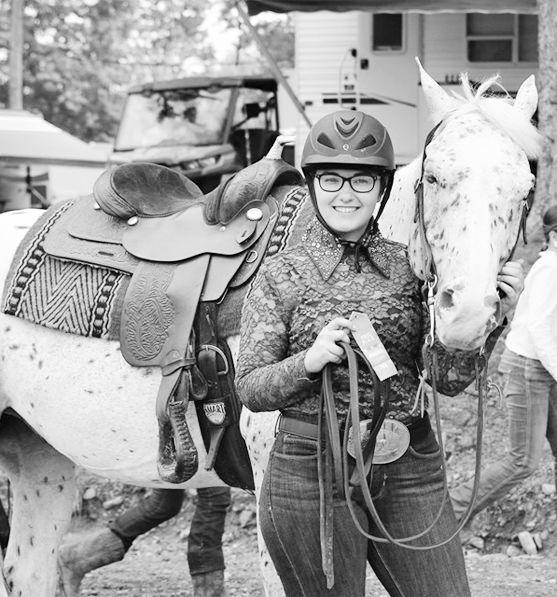 The 60th Sickler Family reunion was held last Sunday at Spring Creek's playground picnic area with the farthest family members traveling from Enola, N.Y. Next year's plans are underway to hold the reunion at the family's old homestead on Jackson Hill in Spring Creek that has been in the family for well over 100 years. 
Belated birthday wishes to Chris Bimber (last Wednesday) and Kim Dunnewold (Friday).
I see that Nick Greer has received his master's degree from Edinboro University.
Nice photo of the Schreck boys golfing together at the Peak, featuring Ron Schrecengost.
I see Mike Schreck is no longer in the Union City teachers fantasy football league — since he has retired.
A chicken' n biscuit dinner for Rick Johnson will be held on Sunday, Oct. 12, from 3-7 p.m. at the Spartansburg Volunteer Fire Department.
The Findley Lake Harvest Festival is going on this weekend with lots of things to do for young and old.
Former Journal photographer and CAHS grad Drew Yenchak now lives in Florida and is getting ready for the hurricane to hit close by. Happy birthday wishes to his mom, Althea.
Mike Comitz won't be defending his senior title in this weekend's North Hills Club Championship.
The Corry YMCA swim team has a new assistant coach. It's all-state swimmer Jared Heine and he is excited to meet everyone.
Happy birthday wishes tomorrow to the Beer Barn's Eric Kelly, Brad Allen (yes, he's really 50, I saw the signs outside of Rossbacher Insurance), Jennifer Bugbee, Vicki Keppel and Mary Kay Zimmer. Celebrating on Monday are Aaron Cressley and Trish Hurd. Ryann Brundage's big day is Tuesday along with Jan Burrows.
Get-well wishes to Janelle Patterson and Union City icon Jack Croston. I saw Jack's buddies, Joe Malec and John Still, at the golf course the other day. They said Jack, after some delays, is now doing OK.
For 10 years I've been waking up each day with WJET's Traci Teudhope on Good Morning Erie. Yesterday was her last day as she moves over to WQLN. Her bright smile will be missed.
Finally, Bob Loveland was one special baseball fan. He knew stats and names and nicknames like no one else. I'll never forget the time he brought Carmen Hill here to The Journal to meet me. Hill pitched against the 1927 Yankees in the World Series and lived in the house where the Moats family does now on Wright Street.