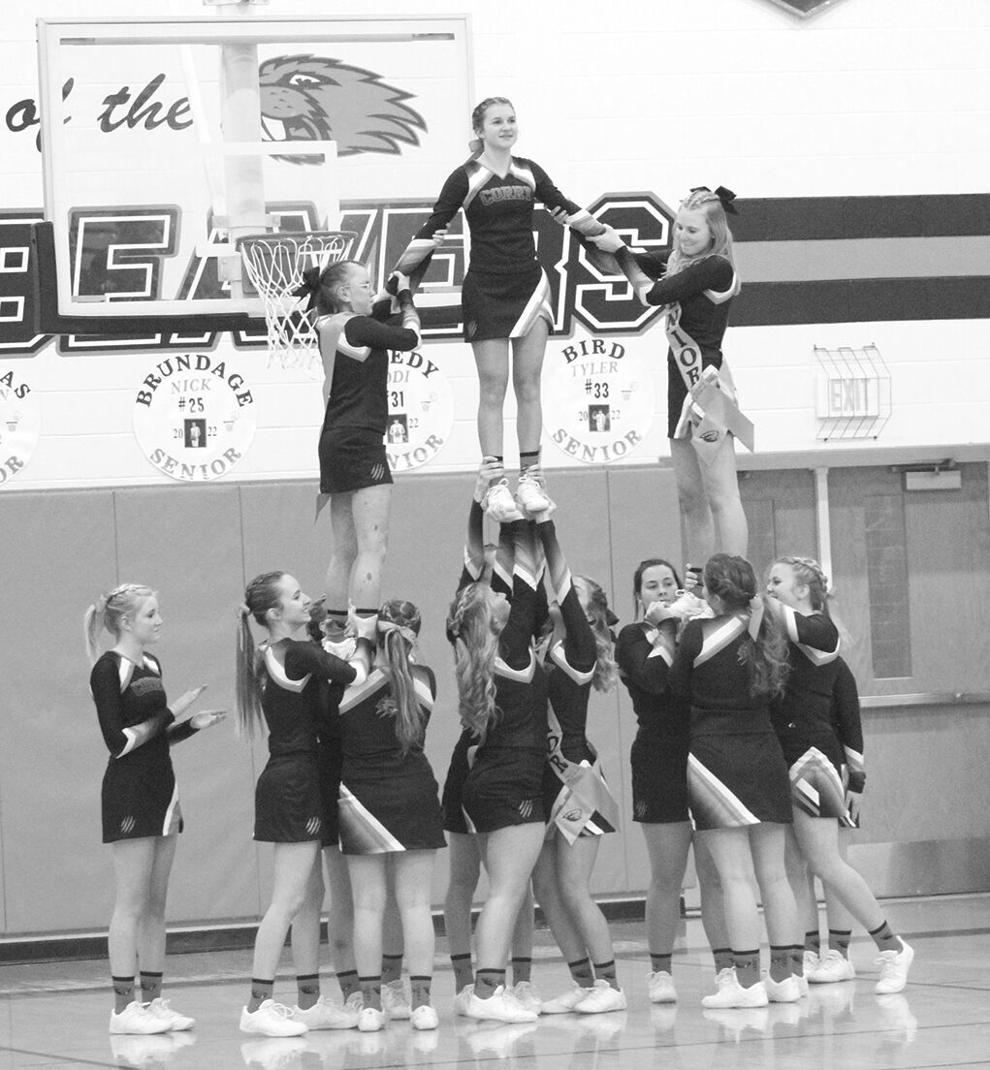 Jeremy Ricketts is keeping his feet on the ground as he works at Erie International Airport and has for 14 years. He was recently promoted to lieutenant with the TSA, Transportation Security Administration. He works with training, also as a firearms and taser instructor as he checks passengers at the airport. He calls it "typical police work."
Jeremy graduated from Corry Area High School in 2003.
Friday was Brittany Derry-Schrecengost's birthday. Celebrating today are funeral director Cassi Brigham and ex-coach and teacher Bill Sullivan, tomorrow Steve Holton and Monday Deb Menjivar.
Who were the two administrators wearing shorts at the basketball game Wednesday night? Bill West and Andy Passinger. Bill was again on Thursday.
Sympathy to the family and friends of Charlotte Froncek, Corry's lady in pink. She was a lifelong Elvis Presley fan. She enjoyed going to Elvis impersonator concerts and ironically passed away on his birthday.
And to the family and friends of Leigh Ann (Moyer) VanCise, whose family operated the Dairy Queen for many, many years.
Also to the family of John "Speed" Wiggers, 96. I've heard great stories about him for years from his daughter Bonnie Catalfu.
Larry Owens celebrated his 60th birthday on Jan. 6. He is a software engineer for D & E Machining in the industrial park. His dad, Jerry, says he weighed 6 pounds, 9 ounces at birth and now is 6-foot-1 and 240 pounds. "He's a big red head like his mom," says dad who has been busy measuring snow this past week.
I got the wrong John Maloney birthday on Wednesday. This one is now reportedly 85 years old and married to Claice.
Happy 38th anniversary to Mary Beth and Roger Minnick and happy retirement to Roger.
Best wishes to state Rep. Curt Sonney who is not seeking re-election to the 4th Legislative District after 18 years. I crossed paths with him at several local events and he was always personable and down to earth.