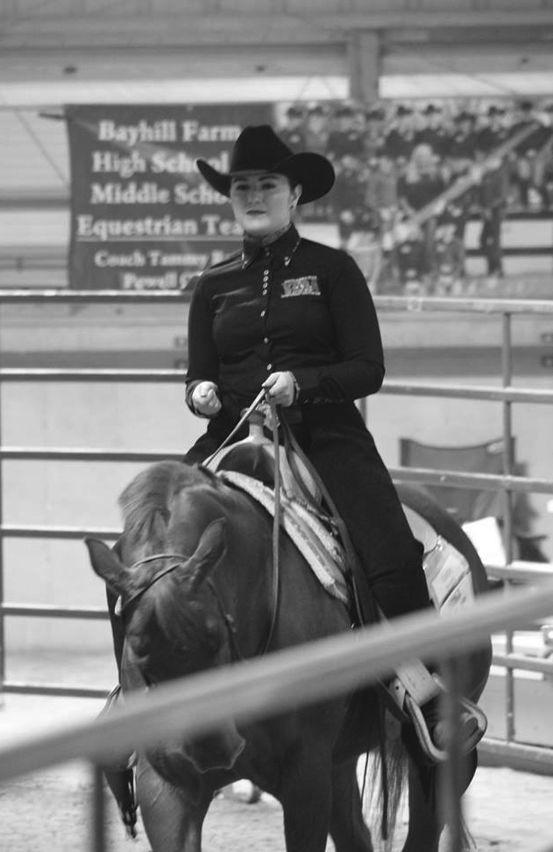 Corry's Lindsay Zajac, 18, is a member of the M&M Equestrian team and has qualified for YEDA (Youth Equestrian Development Association) Nationals set for April 26-28 at the Eden Equestrian complex in Sunbury, Ohio. Lindsay qualified individually in both her rail horsemanship and Pattern classes.
Riders qualify based on points earned at 10 horse shows over the course of the season. The top 12 riders in each class/division advance to nationals.
YEDA has riders from Ohio, Pennsylvania, Oklahoma, Massachusetts, Michigan, Florida and South Carolina. The M&M Equestrian team has riders in grades 4 through 12 from Erie, Crawford, Warren, Butler and Venango counties, and is coached by Shauna Brown of Maple Grove Training Stables.
Glad to hear that Rev. Lynn Cirigliano is working 4-6 hour days right now and plans to be in the pulpit again on Easter Sunday.
Belated 14th anniversary wishes to Heather and Jim Troyer.
Birthday wishes today to Brenda Whitaker, tomorrow to Craig Jaquith and David McCray, Monday to Joanne Scouten and Tuesday to Scott Burlew. Hopefully Scott's hard-working wife, Angie, is feeling better.
Little League baseball is holding its opening day on Saturday, April 27 and the LL softball opener is the following Saturday, May 4.
I'm told that D.J. Rik Huntley was "performing" for 30 years. He did 1,013 wedding receptions, and he even with a flashlight dance by request.
Here's wishing Bob Slava a happy 70th birthday today. 
The Clymer/Sherman baseball team is holding a designer bag bingo tonight at the Corry VFW, doors opening at 5 p.m. and bingo starting at 6 p.m.